2-1 appeals court ruling will interrupt gender-affirming care for Ky. transgender youth as the new law against it moves through courts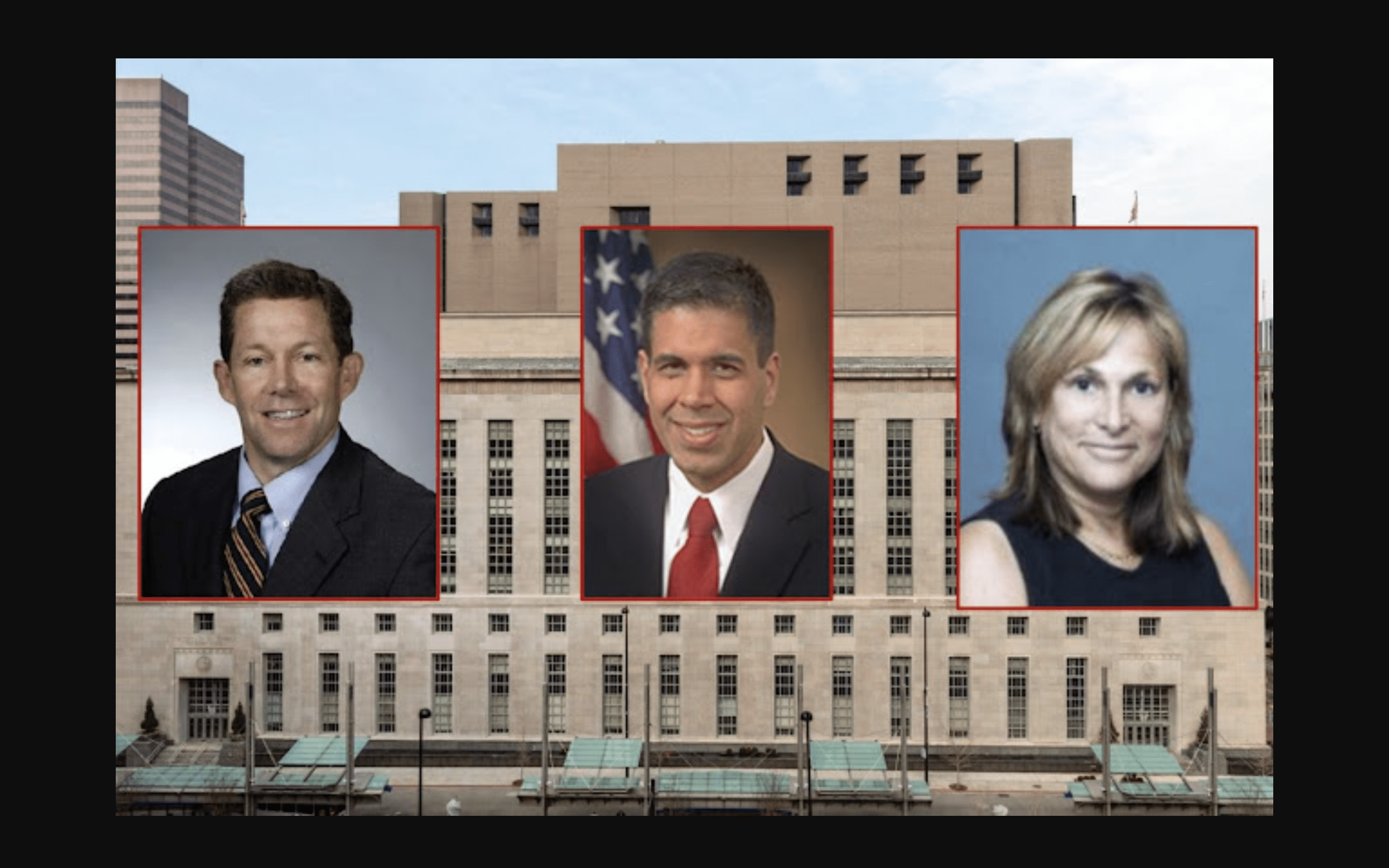 By Melissa Patrick, Kentucky Health News
A federal appeals court panel voted 2-1 last Monday to allow Kentucky to enforce a recently enacted ban on gender-affirming care for transgender youth while the law that imposed the ban works its way through the courts. The ruling will have a health impact on transgender youth undergoing treatment.
The provisions in 2023 Senate Bill 150 under legal challenge are the ones that ban gender-affirming medical care for minors diagnosed with gender dysphoria, such as hormone therapy and puberty blockers.  
The American Civil Liberties Union of Kentucky has filed a motion asking that the entire Sixth Circuit Court of Appeals review the ruling, which would involve all 16 judges instead of the three-judge panel.
ACLU Communications Director Angela Cooper said the motion was filed because the ruling risks "irreparable harm" to some transgender youth."Youth who are already receiving puberty blockers and hormone therapy are being forced to taper off that service or seek it out of state," Cooper said. "We don't advise clients on what to do about their medical choices, but they are being forced to make very serious decisions about their health that go against the advice of their physician and the prevailing standard of care." 
She added that the medications are "prescribed by their doctor, in accordance with the prevailing standard of care. It's the same as any other medication and it should not be denied." 
Gender-affirming care is considered the accepted standard of care and is recommended by a broad range of medical associations, including the American Medical Association and the American Academy of Pediatrics. 
In early August, the AAP reaffirmed its policy to support gender-affirming medical care for transgender youth, while also taking steps to commission a systematic review of medical research and treatments. The group said it opposed "any laws or regulations that discriminate against transgender and gender-diverse individuals, or that interfere in the doctor-patient relationship." 
The AMA has strongly opposed laws that ban gender-affirming care for transgender youth, while voicing concerns about the increased risk of mental-health conditions, including depression, anxiety and suicidality, that transgender youth often experience – especially when they lack appropriate supports.
"It is important to note that this higher suicide risk is not unavoidably associated with transgender or nonbinary status, but instead is the result of stigma, discrimination and mistreatment," Dr. Jack Resneck, immediate past president of the AMA, wrote last August. "A large body of medical literature demonstrates that with support at home, school and in the community – and with access to gender-affirming care – transgender youth do as well on mental-health measures as their non-transgender peers." 
Kentucky's ban was set to take effect in late June, but on June 28 U.S. District Judge David Hale placed a temporary block on the section of the law that dealt with gender-affirming care. After the same Sixth Circuit panel issued a similar ruling in a Tennessee case, Hale lifted his injunction. Four days later, on July 18, the ACLU filed for emergency relief that would allow gender-affirming care while the lawsuit worked its way through litigation. On July 31, the request was rejected. 
Attorney General Daniel Cameron, the Republican nominee for governor against Democratic Gov. Andy Beshear, applauded the appeals court ruling, which allows SB 150 to be enforced in full. "Last night's ruling was a win for Kentuckians and a win for our values," he said in an Aug. 1 news release.
The ruling was not unexpected, given the Tennessee ruling. It was written by Chief Judge Jeffrey Sutton, an appointee of George W. Bush, and Judge Amul Thapar, an appointee of Donald Trump.  They said the issues involved – irreparable harm, the balance of harms, the public interest and the ACLU's likelihood of success on the merits – are best left to the legislature rather than judges: "The people of Kentucky enacted the ban through their legislature. That body, not the officials who disagree with the ban, sets the Commonwealth's policies."
Judge Helene White, who was first nominated by former President Bill Clinton and later nominated by Bush, dissented.
She wrote that the need for an injunction to block the ban in Kentucky was greater than in Tennessee because "Kentucky's law provides no grace period during which patients receiving care may continue treatment. Instead, health-care providers must immediately cease treatment or "institute a period during which the minor's use of the drug or hormone is systematically reduced."
Tennessee's law allows minors that are receiving treatment to keep getting it until March 31, according to the appeals court's decision. 
The decision ruling is preliminary. An expedited final ruling on the lower court's ban is expected by Sept. 30. 
"At least 20 states have now enacted laws restricting or banning gender-affirming medical care for transgender minors. Most of those states face lawsuits. A federal judge struck down Arkansas' ban as unconstitutional. In other states, judges have issued disparate rulings on whether the laws can be enforced while the cases are being litigated," The Associated Press reports.  
If you're looking for transgender peer support, you can reach Trans Kentucky at 859-448-5428 or online at transkentucky.com. You can also contact the Trevor Project, which provides free, confidential counselors who specialize in helping LGBTQ youth.
---
Kentucky Health News is an independent news service of the Institute for Rural Journalism and Community Issues, based in the School of Journalism and Media at the University of Kentucky, with support from the Foundation for a Healthy Kentucky.
Top photo: Judges Jeffrey Sutton, Amul Thapar and Helene White are pictured in front of the Potter Stewart Courthouse in Cincinnati, where their Sixth Circuit U.S. Court of Appeals sits. (L.A. Blade illustration)
Recommended Posts
Fri, September 29, 2023
Fri, September 29, 2023
Thu, September 28, 2023