Lexington's Woodland Park Restrooms: A Symbol of Progress or Missed Opportunity?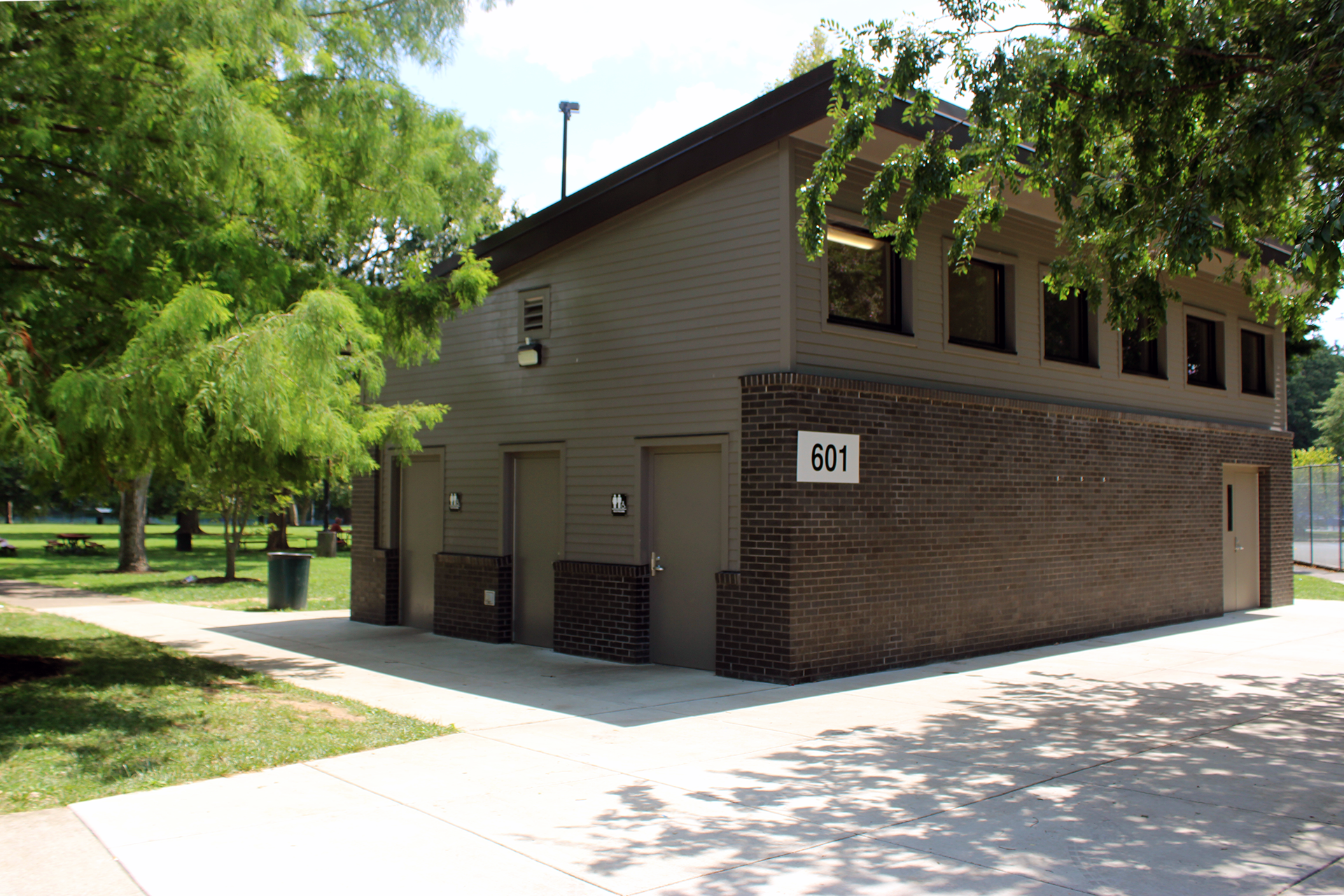 by Paul Oliva, Web Editor
LEXINGTON, Ky. — The ribbon-cutting ceremony on June 17, 2022, marked a new era for Woodland Park as Mayor Linda Gorton, Councilmember Hannah LeGris, and Lexington Parks & Recreation staff unveiled a multi-purpose building, featuring ADA-compliant restrooms. The $527,912.99 project, funded by the American Rescue Plan Act (ARPA, or federal COVID-19 pandemic relief funds), replaced a 50-year-old facility, enhancing accessibility and supporting the Therapeutic Recreation program.
However, the investment has sparked debate within the community, particularly as Lexington grapples with a homelessness and addiction crisis. Some argue that the funds could have been better allocated to housing, substance abuse treatment, mental health services, transportation, or food security.
A Pattern of Vandalism: Challenges at Woodland Park Restrooms
Since their opening, the Woodland Park restrooms have been plagued by a series of vandalism incidents, reflecting a broader challenge tied to Lexington's homelessness crisis.
Open records requests revealed extensive correspondence and work orders related to graffiti removal, damage repairs, and maintenance tasks at the park. Emails between Parks & Recreation staff discuss significant vandalism leading to temporary closures and the placement of portable toilets until repairs could be made.
One incident report detailed aggressive behavior, sleeping in bathrooms, throwing knives, and graffiti. Another email from Taylor Grayson, a city employee, outlined concerns about homeless individuals destroying the restrooms, leading to them being locked for extended periods.
Photographs of the damage, police reports, and documentation of incidents paint a vivid picture of the ongoing struggles faced by the Parks & Recreation department in managing the facility.
A poignant piece of graffiti reading "Why build them if we can't use 'em?" encapsulates a sentiment that resonates with many in the community. The question underscores the tension between the city's investment in public amenities and the underlying social issues that impact their usability.
The vandalism at Woodland Park's restrooms is more than mere destruction; it's a manifestation of deeper societal challenges. The repeated incidents serve as a stark reminder of the complex interplay between urban development, community needs, and the pressing issues of homelessness and addiction that continue to shape the city's landscape.
The city's response to these incidents, and the broader conversation about resource allocation, will likely continue to be a focal point in discussions about Lexington's priorities and values.
$25M parks investment raises questions around city priorities
The City's ARPA Parks Masterplan Project List, dated June 29, 2023, outlines a total investment of $25,183,270.63 in Lexington Parks, with Phase 1 and Phase 2 projects ranging from sports courts to community center renovations. The Woodland Park Restroom Renovation stands as one of the significant allocations in Phase 1 at $527,912.99.
Paul Hooper, Information Office Supervisor at Parks & Recreation, defended the expenditure, stating that the former restroom building had reached its "end-of-life" and needed replacement. The new facility, he said, serves the Therapeutic Recreation program, which supports individuals with special needs. One of the restrooms is currently open to the public from 7 a.m. – 11 p.m. and the city is "awaiting a lock mechanism for the second restroom to be able to reopen it to the public," according to Hooper.
Nevertheless, critics question the prioritization, especially in light of the pressing social issues facing Lexington. The juxtaposition of a newly constructed park bathroom against the backdrop of homelessness and addiction has fueled discussions about the city's values and decision-making.
The Human Face of Homelessness: A Glimpse into Woodland Park's Crisis
The signs of Lexington's homelessness crisis are ever-present at Woodland Park, where the newly built restrooms stand in stark contrast to the struggles faced by those without shelter.
Around 2 p.m. on Friday, I met Cynthia, 50, at Woodland Park. A self-proclaimed "old hippie" who saw the Grateful Dead over 60 times in her life, Cynthia's vibrant past is now overshadowed by recent hardship. She became homeless after a divorce in which she says her ex-husband "left her nothing." Having been without a home for "a couple of weeks," Cynthia has found refuge in Woodland Park, sleeping there a few days this week.
Her "stealthy spot," hidden enough for safety at night, is her temporary home. An assortment of women's and girls' clothing, purses, and other accessories line a stone wall in the parking lot across from the new restrooms. These belongings, she says, are all she has left. Cynthia hopes to sell some of her items to make money and get off the street.
When asked if she had sought out a shelter or assistance, Cynthia's response was telling: "Why would I?" Her words, referencing her status as an "old hippie" who doesn't "believe in that," reveal a complex relationship with traditional support systems.
Cynthia's story is a poignant reminder of the multifaceted nature of homelessness. It's not just a matter of lacking shelter; it's a deeply personal and often misunderstood experience that defies easy solutions.
As the city grapples with how to balance investment in public amenities with addressing the underlying socioeconomic issues, the voices of individuals like Cynthia must not be forgotten. Their stories provide valuable insights into the human dimension of a crisis that continues to shape the community's landscape.
Woodland Park, with its new restrooms and recreational facilities, serves as a microcosm of the broader challenges facing Lexington. The juxtaposition of progress and poverty, development and despair, is a daily reality in this urban green space.
---
Top photo: The new restrooms at Woodland Park. (The Lexington Times)
Recommended Posts
Sat, September 30, 2023
Fri, September 29, 2023