56-unit townhome development proposed across from Lexington's historical Cadentown neighborhood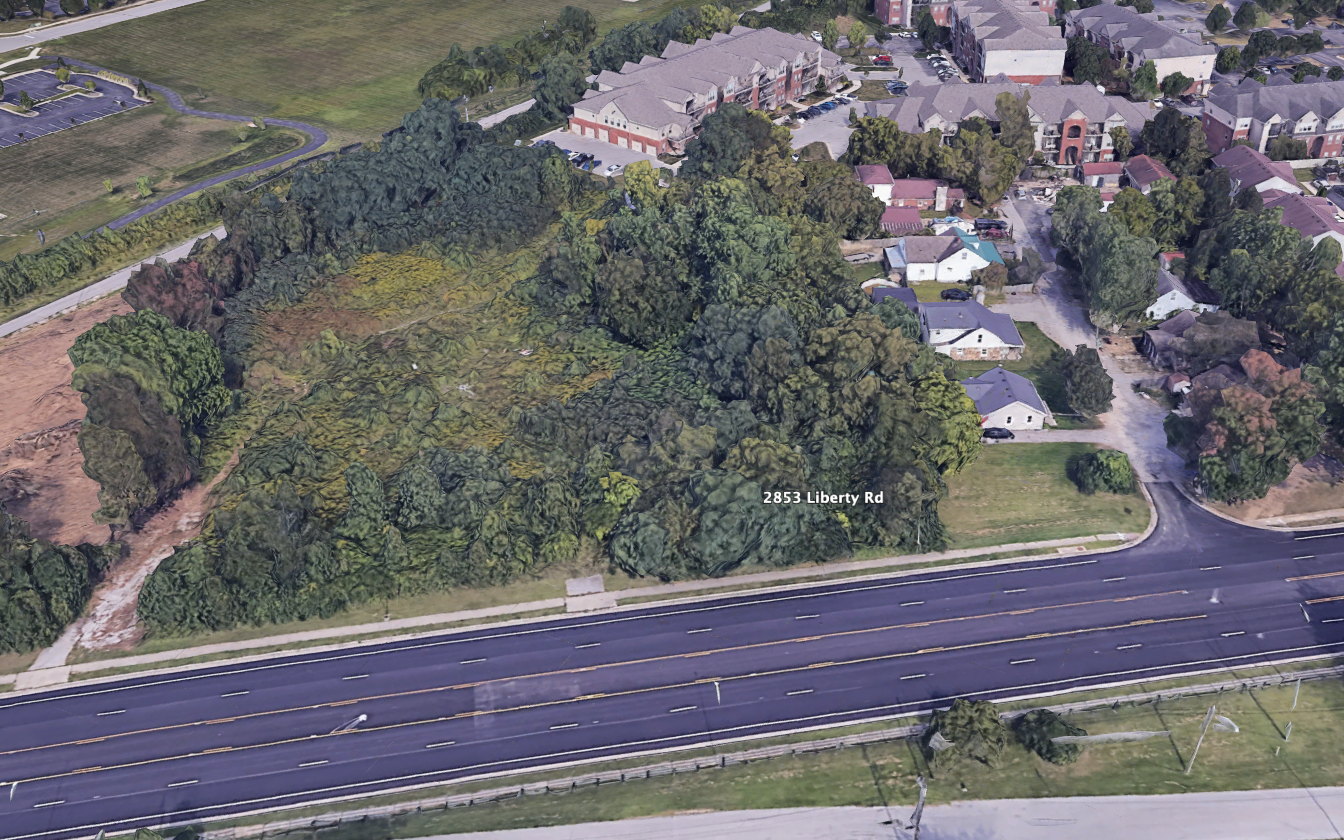 LEXINGTON, KY — A proposed 56-unit townhome development across from Lexington's historic Cadentown neighborhood is moving through the Planning Commission's approval process, with staff review due by August 23, and other departments' reviews due by August 28.
Located at 2853 Liberty Road, the development site sits across from Caden Ln. and after Campbell Ln. on Liberty Road in Lexington. Jeff Morgan of the Stewart Companies and Liberty Park Development LLC, a construction manager with 26 years of experience and over 100 million dollars in successful project completions, according to Morgan's LinkedIn, is listed as the applicant.
Cadentown, a historically Black rural hamlet in Fayette County, has been a focal point for preservation efforts. In 2001, the Cadentown Local Historic District (H-1 Overlay Zone) was designated by LFUCG to prevent urbanization and protect the identity of the residential area.
In February 2023, concerns were raised over a different commercial development in the area, leading to questions about zoning and community consultation. No significant concerns from neighbors regarding this specific townhome project were immediately apparent, however.
Details of the Development Plan
The development plan, representing a 56-unit townhome development in an R-3 zone, includes key features such as limited access locations, storm water management, landscaping and screening conforming to zoning ordinances, and specific setback requirements.
Waiver requests were approved by the Lexington-Fayette Urban County Planning Commission related to private pump stations and lot frontage and access for townhouse units.
Approval Process and Timeline
The plan is currently in process, with staff review due by August 23, 2023, followed by reviews from other relevant departments by August 28, 2023. The plan will then go through the planning review process and will ultimately need to be approved by a majority of the planning commission.
For more information on the development plan, visit the Lexington-Fayette Urban County Government Planning Commission Portal.
Top photo: Google Earth
Recommended Posts
Fri, September 29, 2023
Fri, September 29, 2023
Thu, September 28, 2023