Juvenile Justice Oversight Council examines alternatives to detention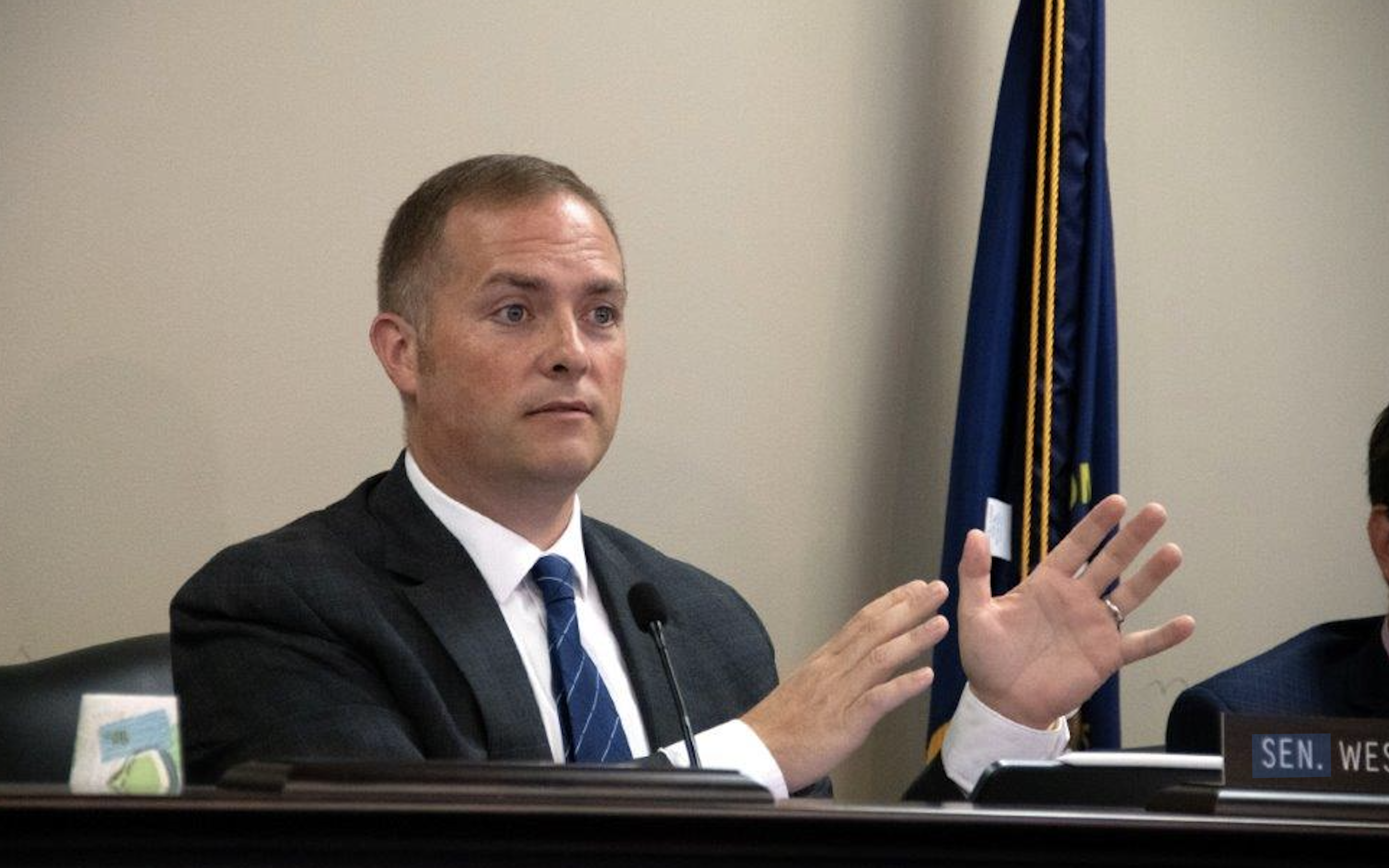 by Jordan Hensley, Legislative Research Commission
FRANKFORT — Traditional detention isn't the only option for children in Kentucky's juvenile justice system.
Margo Figg, director for the Division of Classification and Placement for the Kentucky Department of Juvenile Justice, gave a presentation on the alternatives to detention during Friday's Juvenile Justice Oversight Council meeting.
"The alternatives are short-term, less restrictive programs than detention," Figg said. "We try to keep the kids no longer than 30-45 days. However, it is up to the judge."
The different types of alternative detention programs include home incarceration with electronic monitoring, home supervision, group homes, foster care, private child care, community programs and in-home wrap-around services.
Ensuring the public remains safe, the youth does not reoffend, and that the youth doesn't miss court appearances is important, Figg said.
"The goals are to divert the youth from secure detention in order to serve them more appropriately and assure that detention beds are for the offenders who present public safety issues," Figg added.
Council co-chair Sen. Whitney Westerfield, R-Fruit Hill, asked if alternatives to detention happen pre-adjudication. Figg said yes.
"Which means that they're in front of the judge pretrial agreement … we work with them until their cases are disposed," she added.
Detention alternative coordinators (DACs) are available to help youth find an alternative program and navigate the system. Once several open positions are filled, the state Department of Juvenile Justice will employ 17 DACs and three supervisors across the state, Figg said. Each one is assigned to a geographical area, so all 120 Kentucky counties are served. 
"We want these youth to be successful," she said. From January to August of this year, 726 youth have been served with an 83% success rate in alternative detention.
Rep. Kevin D. Bratcher, R-Louisville, asked if DACs are successful in Jefferson County.
"They're doing an amazing job," Figg said, while noting one challenge: The number of youth who qualify for alternative detention exceeds the number of open placements in group homes and other facilities.  
Rep. Keturah Herron, D-Louisville, asked Figg for a list of where children are being referred to in Jefferson County and how much the state is spending on alternative detention.
"I think we need to also have an understanding of how funding is being utilized for alternatives and other things, so we can have understanding if we need to be putting more money into those things," Herron said.
Figg said it is an "exorbitant" amount, but the exact figure will have to be sent to the council later. Currently, the state spends $50 per day on home incarceration and $78 to $150 per day on private or foster care.
Westerfield also had a request. He asked Figg for data on how alternative detention is being used per county.
"If possible, I'd like to identify by map, by chart, spreadsheet – however you all can compile – I'd like to identify counties where you had eligible kids that didn't utilize the program," Westerfield said.
Juvenile Justice Commissioner Vicki Reed said they will try to gather some data for the council. Reed is also an ex-officio non-legislator member of the council.
"I'll just tell you that (alternative detention) is very popular with most judges," Reed said, adding that some judges prefer traditional detention.
The Juvenile Justice Oversight Council is a statutory committee tasked with providing an independent review of the state's juvenile justice system. The council's next meeting is currently scheduled for 2 p.m. on Sept. 15.
For more information, visit legislature.ky.gov.
---
Photo: Sen. Whitney Westerfield, R-Fruit Hill, asking a question about alternatives to detention. (LRC PIO)
Recommended Posts
Sat, September 16, 2023
Fri, September 15, 2023
Fri, September 15, 2023