Fayette Alliance seeks injunction to halt boundary expansion committee's work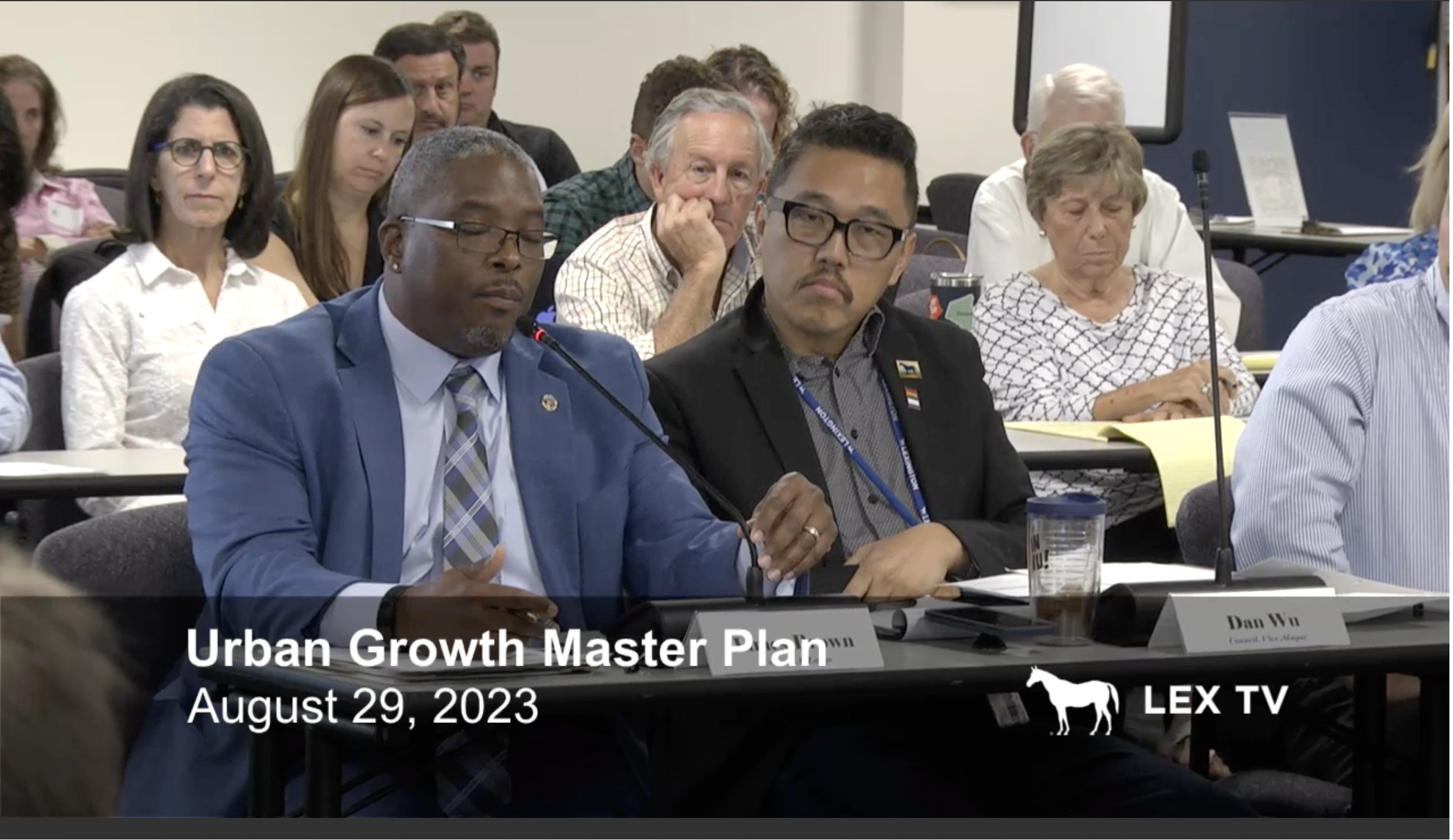 LEXINGTON, Ky. — A contentious dispute over the city's growth boundary is ramping up as the Fayette Alliance, a land use advocacy group, along with several private citizens, filed a motion on Monday requesting immediate cessation of the committee's work on the matter, the Herald-Leader's Beth Musgrave reports. They claim that the Lexington-Fayette Urban County Council acted outside of its jurisdiction in voting for the city's boundary expansion.
The group has sought Fayette Circuit Court Judge Lucy VanMeter's intervention to halt the activities of the Urban Growth Management Advisory Committee. The committee, formed in early August, is tasked with identifying between 2,700 and 5,000 acres of rural land for future development.
The Fayette Alliance argues that only the planning commission can legally make a recommendation to expand the city's growth boundary. In June, the planning commission decided to keep the current boundary, a decision that the council overturned later in a contentious meeting.
"The council had no authority to make this decision. The state statute clearly says that only the planning commission can recommend a boundary change," said Tom Miller, a lawyer for the Fayette Alliance told the Herald-Leader. "The process is wrong and it's illegal."
In their lawsuit, the group alleges that the 15-member advisory committee, which includes four council members, needed full approval from the planning commission. Larry Forester, the chairperson of the planning commission, appointed the group without such an approval, thereby breaching state law, according to the motion.
Moreover, the Fayette Alliance emphasizes that the urban service boundary is part of a comprehensive plan, subject to state statutes that necessitate in-depth analysis, planning, and projections. "No such comprehensive analysis was done by the council before making this decision," added Miller.
The group also warns that going ahead with the advisory committee's identification process could result in irreparable harm such as land speculation. Farmers who might consider joining the city's farmland protection program might refrain from doing so if their land is likely to be sold to developers.
The advisory committee is nonetheless pushing ahead. During a Tuesday meeting, members examined areas near Athens Boonesboro Road and Interstate 75, as well as Winchester Road and Interstate 64. Although no final decisions have been made, the committee has tentatively identified 4,511 gross acres that could be included within the expanded urban service boundary. A public hearing is tentatively scheduled for September 12.
Susan Straub, a spokeswoman for the city, said they could not comment on the latest legal filing. Meanwhile, a hearing for the motion for immediate injunctive relief has been set for this Friday, raising the stakes for a battle that could shape the future of development in Lexington.
---
Photo: Councilmember James Brown asks a question at Tuesday's Urban Growth Management Advisory Committee meeting as Vice Mayor Dan Wu looks on. (LexTV)
Recommended Posts
Tue, September 26, 2023
Mon, September 25, 2023