Man sentenced for selling Glock switches in Corbin amid rising concerns over modified firearms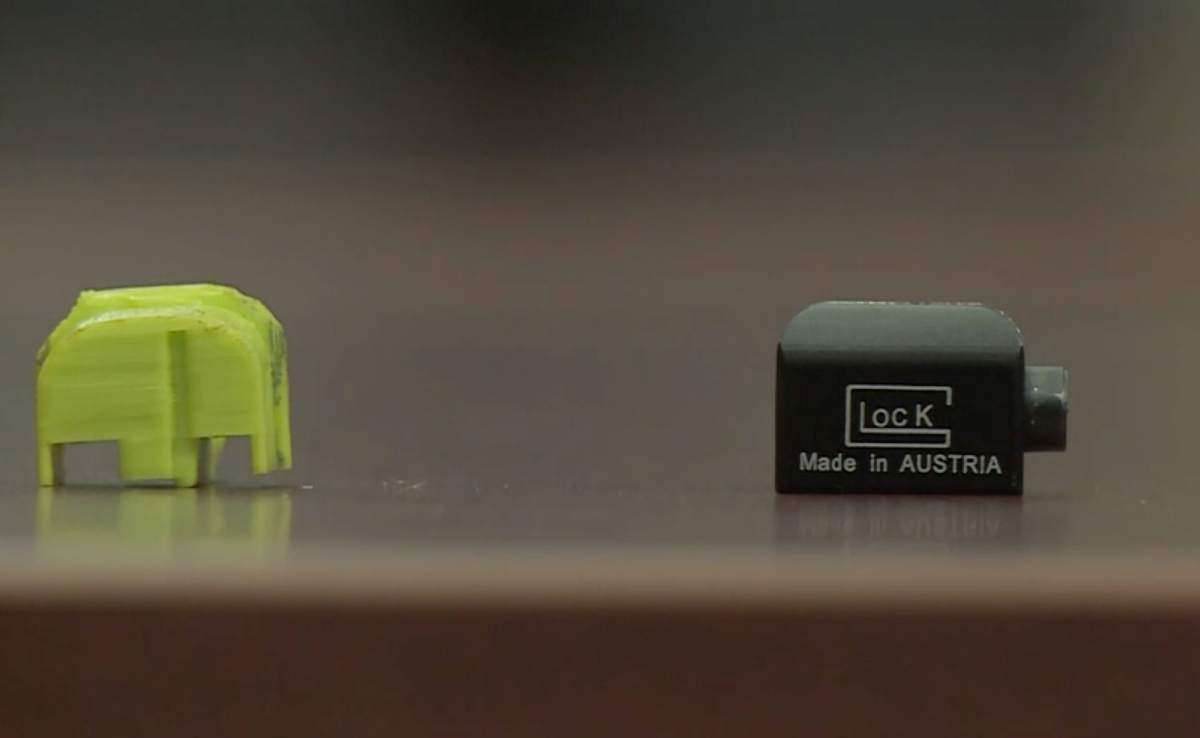 LEXINGTON, Ky. — A recent federal sentencing in the Eastern District of Kentucky has brought renewed attention to a growing national concern: the proliferation of Glock switches, small devices that can turn semi-automatic pistols into fully automatic weapons. On Thursday, an Indiana man was sentenced to 84 months for trafficking these machine gun conversion devices, according to the U.S. Department of Justice.
The Corbin Case
The man, Bailey Tyler Monde, 20, of Freetown, Indiana, was caught selling these illegal devices, contributing to a surge in their use both locally and nationally. The Glock switches are illegal under federal law, as they are considered machine guns in their own right. No machine guns made after 1986 can be registered in the United States.
Local and National Implications
This sentencing comes on the heels of a Lexington case earlier this year, where a man was caught and sentenced to 37 months in federal prison for possessing a modified automatic pistol. The devices have also been turning up in Louisville. A Louisville man was recently arrested after he had a Glock switch shipped from China to an address in the Schnitzelburg neighborhood, according to a report by WHAS11.
The Risks
The risks these devices pose are significant. They can be 3D printed at home or mailed in from another country, making them hard to control. Between March 2022 and March 2023, agents seized 78 Glock switches or "auto sears," which do the same thing to an AR-15, according to Eric Zizelman, chief of the CBP office at the Port of Cincinnati. The ATF Louisville Field Office reported that 19 Glock switches were seized in Kentucky within the first few months of 2023 alone.
A National Epidemic
A New York Times article highlighted the growing use of switches nationwide, stating that they are helping fuel the national epidemic of gun violence. Audio sensors recorded 75,544 rounds of suspected automatic gunfire in 2022 in portions of 127 cities, a 49% increase from the year before. The devices are often wielded by teens who see them as a status symbol, contributing to an increase in the number of gunshot victims and risks to bystanders.
Federal law enforcement agencies have been stepping up efforts to curb the distribution and use of these devices. However, the ease with which they can be produced and installed at home poses formidable obstacles. Social media platforms like YouTube ban content that shows people how to make illegal weapons, but such content remains widely available online.
As these devices become more prevalent, both in Kentucky and across the nation, the stakes for communities and law enforcement continue to rise. The case serves as a cautionary tale, highlighting the urgent need for more effective measures to combat this growing threat.
---
Top photo: Glock switches capable of turning a semi-automatic Glock pistol into a machine gun. (WHAS11 screenshot)
Recommended Posts
Sat, September 30, 2023