Cameron declines to give more details of plan for work rules in Medicaid; Beshear says Cameron 'heck-bent' on cutting benefits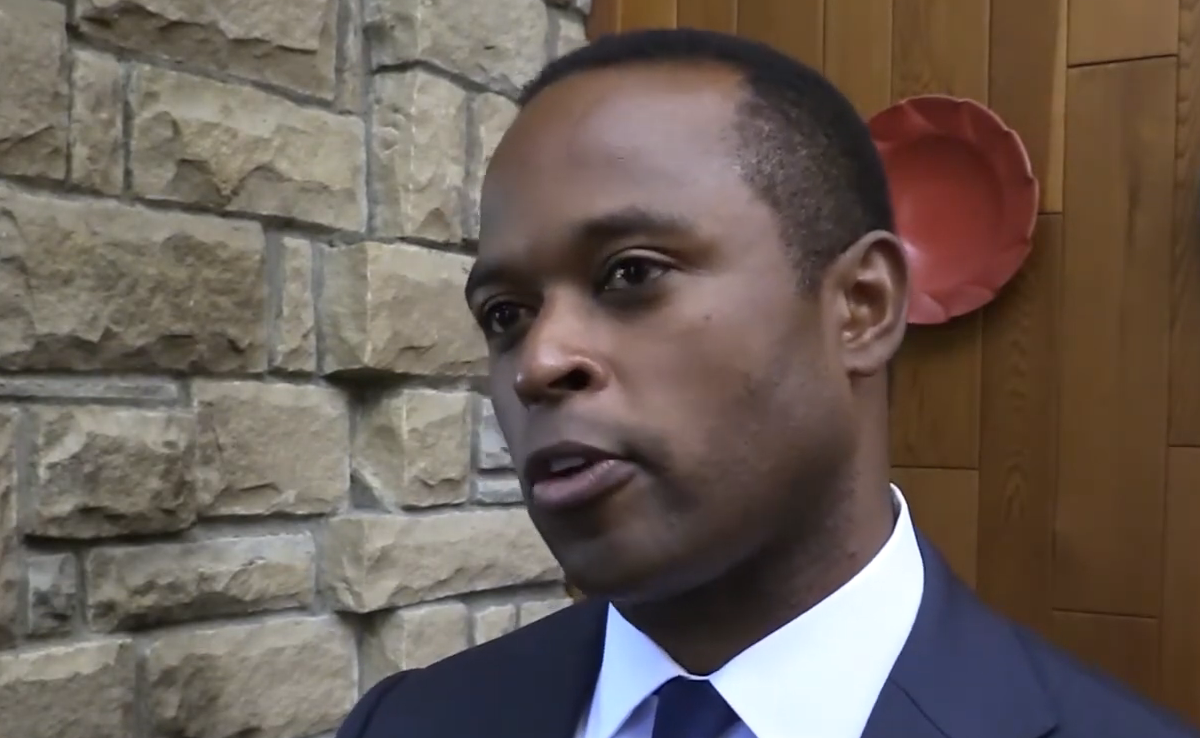 by Kentucky Health News Staff
Gov. Andy Beshear said Thursday that Attorney General Daniel Cameron, his opponent in the Nov. 7 election, appears "heck-bent" on changing the Medicaid program in ways that would lead to some people losing their benefits.
Cameron said at a Kentucky Farm Bureau forum July 26 that "one of the first things I would do as governor" is seek federal approval for a requirement that able-bodied adults on Medicaid work to maintain their coverage. His campaign said later that adults would have to work, be enrolled at least part-time in college or be involved in job training or community service, and quoted him as saying, "We will protect the truly vulnerable but we will not allow able-bodied people to take advantage of taxpayer generosity."
Cameron said in a KET debate during his May primary campaign that the work requirement could be met by 20 hours a week of "volunteer" work, as was proposed by Beshear's predecessor, Republican Matt Bevin.

Asked Wednesday whether his plan would be substantially similar to Bevin's, or how it would be different, Cameron said, "Well obviously, as I move into the governor's office, I'll obviously consult with my team about the specifics."
The next day, at his weekly press conference, Beshear shot back: "When asked about it, he didn't know how he was going to do it. I guess he's just heck-bent on ensuring that 100,000 Kentuckians can't go to a doctor when they're sick."
The Bevin administration estimated that its plan would reduce the state's Medicaid rolls by 95,000 over five years, largely because some Medicaid beneficiaries would be unwilling or unable to comply with its rules, including paperwork to certify their eligibility. The administration reduced that estimate to about 79,000, but academic health experts said in a lawsuit challenging the plan that a more likely range was 175,000 to 297,500.
The Courier Journal's Joe Sonka asked Cameron how many able-bodied Medicaid recipients in Kentucky are not working.
Cameron replied in an email, "It's not a specific number that matters, but rather the general principle that able-bodied people should work. "Why should a middle-class taxpayer subsidize an able-bodied person because they have become so dependent on the government? Let's get that person the skills they need and get them back on the job."
Beshear's campaign has been running a television commercial about the issue. Sonka took a close look at the issue and did a fact-check.
---
Kentucky Health News is an independent news service of the Institute for Rural Journalism and Community Issues, based in the School of Journalism and Media at the University of Kentucky, with support from the Foundation for a Healthy Kentucky.
Photo: Kentucky Attorney General Daniel Cameron visits Floyd County in 2022. (Mountain Top News\CreativeCommons)
Recommended Posts
Fri, September 29, 2023
Fri, September 29, 2023
Thu, September 28, 2023