Lexington Council suspends rules to jam through $212K sign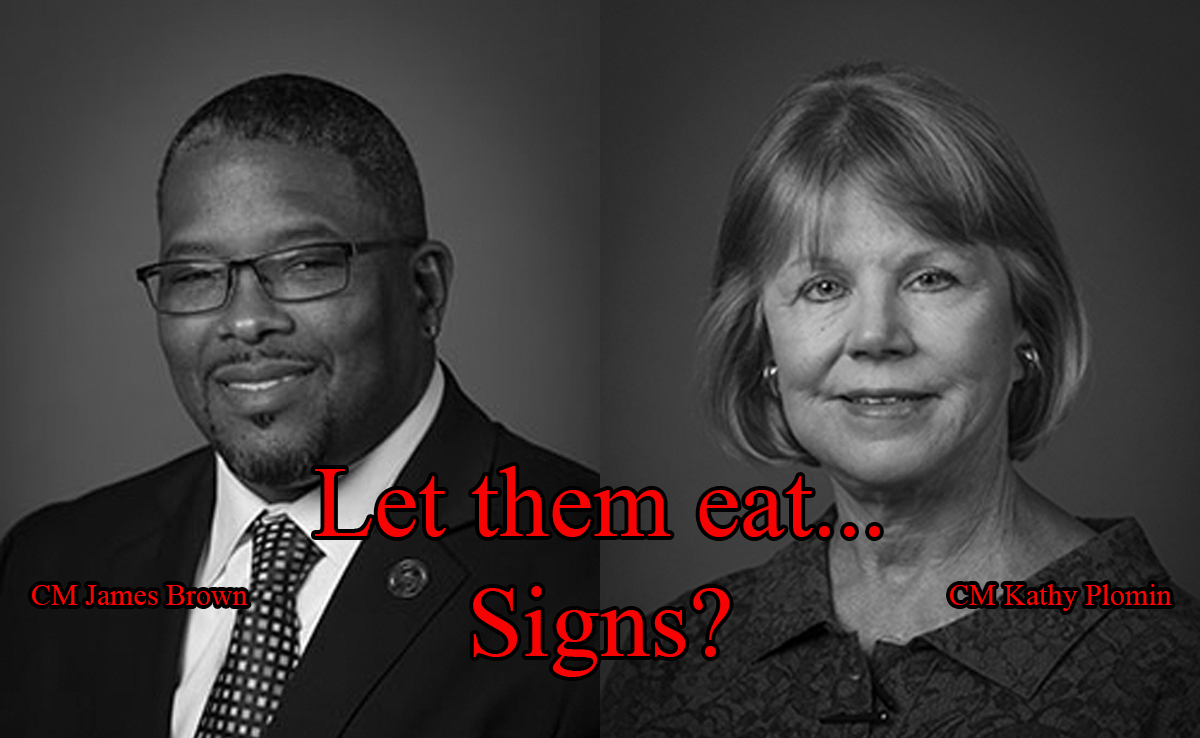 by Paul Oliva
Lexington, KY — In a move that has raised eyebrows and sparked controversy, the Lexington-Fayette Urban County Council suspended its rules to fast-track the approval of a $211,588.03 welcome sign on Athens Boonesboro Road. The decision came during the council meeting on August 31, bypassing the expected discussion in Thursday's agenda. Council Members James Brown and Kathy Plomin led the motion to suspend the rules, effectively pushing the resolution through.
The resolution accepted the bid of Tekton Construction LLC for the construction of the Athens Boonesboro Welcome Sign. The Division of Environmental Services will oversee the project. All council members voted in favor, with the exception of Tayna Fogle, who was absent.
The move has reignited debates about the council's priorities, especially in a city grappling with rising homelessness and housing affordability issues. Critics argue that the sign, while aesthetically pleasing, does little to address the pressing social issues that many Lexington residents face daily.
The previous commentary piece by The Lexington Times had labeled the proposed sign as a "monument to Lexington's misplaced priorities," citing the city's escalating homelessness and the plight of low-wage workers who are increasingly being pushed to neighboring counties due to unaffordable rents.
Mayor Linda Gorton, who had previously stated that it was acceptable for low-wage workers to seek housing in neighboring counties, is also under scrutiny. Critics argue that the sign serves as a marketing tool for sectors like the tourism industry, which have long been criticized for exploitative practices. The $271,700 budget allocated for the project from the Division of Environmental Quality could have been redirected to address these urgent needs, they say.
The council's decision to suspend the rules for the second reading of the resolution has added fuel to the fire. The unanimous vote, apart from the absent Fogle, indicates a council willing to bypass regular procedures to approve a project that has been widely criticized for its lack of social impact.
While Vulcan Materials' donation of limestone may reduce construction costs, it does little to alleviate the ethical dilemma surrounding the project. Critics argue that public-private partnerships should not serve as a smokescreen for the council to evade its responsibilities to the community.
The approval of the Athens Boonesboro Welcome Sign raises questions about the council's commitment to its most vulnerable residents. As the city faces pressing issues like homelessness, the council's decision stands as a testament to its current priorities, which many argue are misplaced.
At-Large Councilmeber James Brown can be reached at:
District 12 Councilmember Kathy Plomin can be reached at:
---
Top Photo: Amy Wallot\The Lexington Times
Recommended Posts
Thu, September 28, 2023
Tue, September 26, 2023