FCPS union-busting controversy continues over "special privileges" and "company union"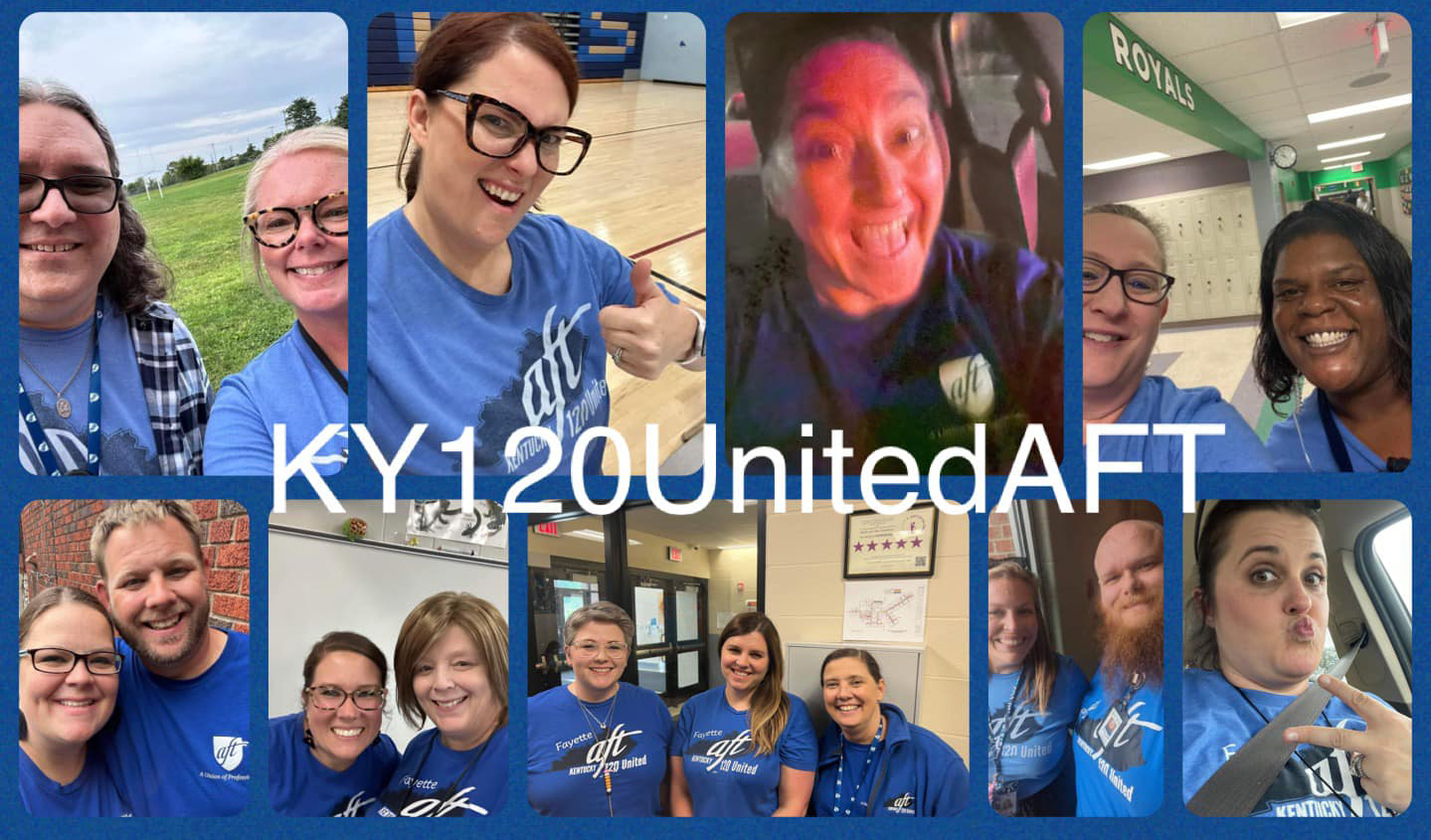 This article has been updated to clarify the nature of the Superintendent's acknowledgement of AFT120.
LEXINGTON, Ky. — A tumultuous saga involving Fayette County Public Schools (FCPS) and labor union KY 120 United-American Federation of Teachers (AFT120) continues to play out. In a recent development, Superintendent Demetrus Liggins finally acknowledged–in an email–that the group is a legitimate union, after months of contention. However, challenges persist as Nema Brewer, an organizer with AFT120, says the district's actions expose a desire for top-down decision-making that stifles rank-and-file educators.
The drama began earlier this year when Superintendent Liggins and his administration withdrew recognition of AFT120 as a labor organization, citing that they hadn't submitted the appropriate state paperwork. According to an FCPS spokesperson, Liggins' action was taken as part of district preparations for Senate Bill 7, a union-busting bill passed by the Kentucky General Assembly in 2023, which has since been struck down as unconstitutional.
"The line will always move," Brewer told The Lexington Times in an interview. "You will never be in compliance if it's only up to them."
Though AFT120 was finally acknowledged as a union, Brewer states that another labor organization has received "special privileges," like invitations to district functions.
"I don't care if we're invited to the rubber chicken dinner," Brewer said. "But what is bothersome to me is that we are representing hundreds and hundreds of Fayette County public school employees, and the district simply does not want to hear from them."
Kentucky Education Association (KEA), a group with historical presence in the state's education landscape has not been sidelined in the same way as AFT120, according to Brewer. They are viewed by some as being more amenable to the district's administrative stance. AFT120, by contrast, is under the national umbrella of the AFL-CIO, the largest federation of unions in the United States.
Adding another layer of complexity is the district's recent move to establish its own employee representation group, what Brewer describes as a "company union."
"It's a company union where the principal will pick who gets to be nominated, to be voted on by the staff to represent them," said Brewer. She later clarified that some principals were allowing all staff to nominate their own representatives, adding, "Others? We'll see."
This development further solidifies what Brewer sees as FCPS's attempt to exert control over decision-making processes within the district, potentially marginalizing the voices of everyday educators.
FCPS's approach to union recognition and employee representation comes amidst a broader backdrop of tensions between different labor groups in the state. AFT120 and KEA, in particular, have had a rocky relationship, with the latter often being accused of not being a "real union."
While the acknowledgement by Superintendent Liggins is viewed as progress, AFT120's fight for full recognition appears to be far from over, and the issues surrounding employee representation and advocacy in Fayette County Public Schools remain unresolved. At stake is not just the legitimacy of labor organizations, but the agency of the very educators responsible for shaping the future of Kentucky's youth.
---
Top photo credit: Facebook\ky120unitedaft
Recommended Posts
Fri, September 15, 2023
Fri, September 15, 2023
Fri, September 15, 2023