Advocates urge lawmakers to continue advancing computer science in schools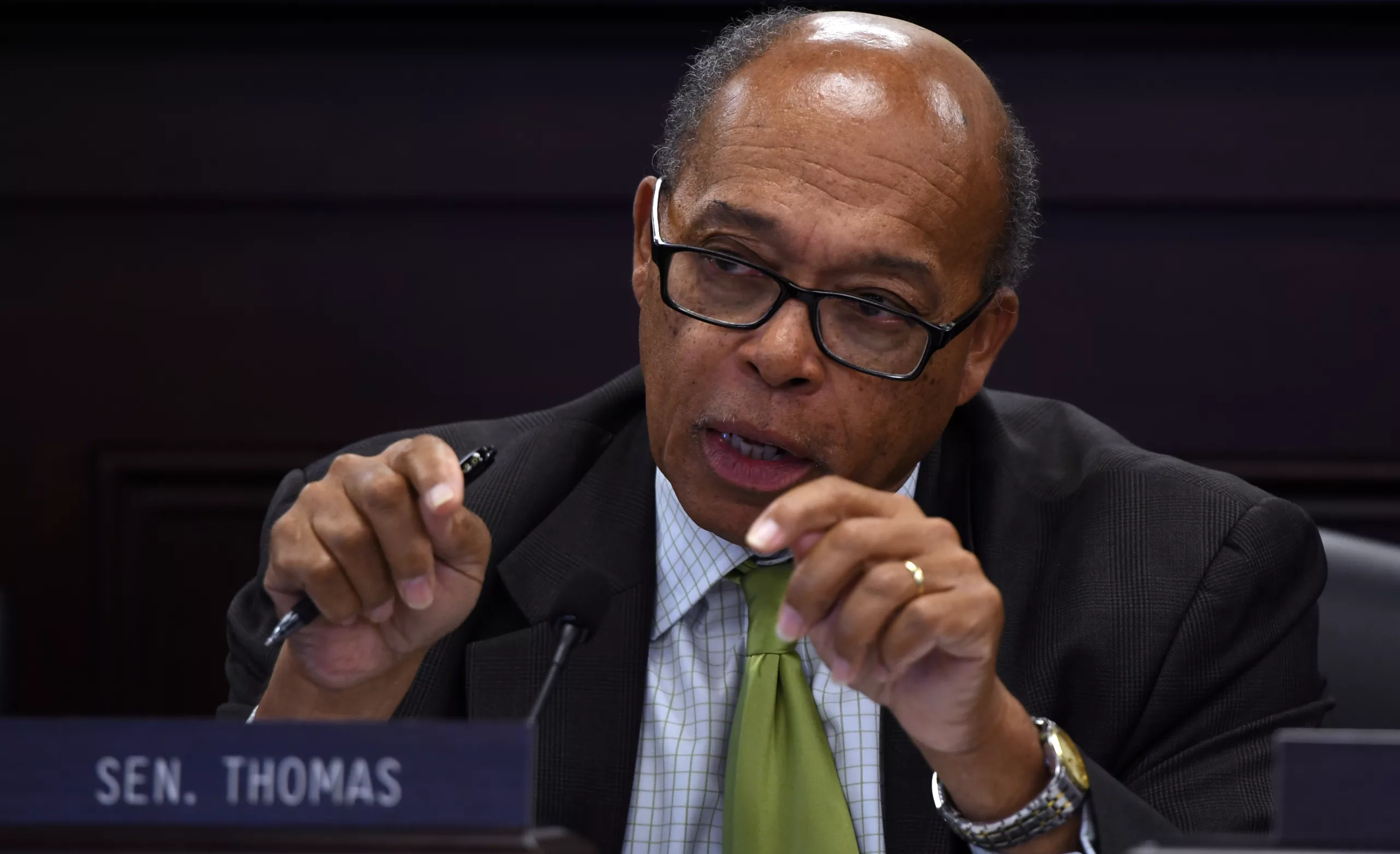 by Nancy Royden, Legislative Research Commission
FRANKFORT — The Interim Joint Committee on Education on Tuesday heard from computer science advocates about ways this multi-faceted discipline could be expanded in Kentucky's schools.
The meeting coincided with Coding at the Capitol, a full-day event in which students shared robots, displays and experiments with state legislators.
"Why is computer science needed in the state of Kentucky? To further attract employers and large scale economic development projects, Kentucky would need to produce a workforce pipeline that keeps up with the workforce demand," said Codeye J. Woody, director of State Government Affairs for nonprofit Code.org.
The state has 3,432 open computing jobs with an average salary of $74,833 per year, he said.
"And when we think about computer science, I kind of want to let you know we're not just preparing students just for a tech job or just going to a tech company," he said.
Rep. James Tipton, R-Taylorsville, said he thinks he knows why there's a shortage of computer science teachers.
"I'm really interested in the teacher preparation aspect of this, because I suspect one of the reasons why we have schools who do not offer the courses is the availability of teachers qualified to offer that," he said.
Tipton, who co-chairs the education committee, asked those who testified about the implications of artificial intelligence and where they see it going.
Cameron Wilson, president of Code.org, said artificial intelligence could be helpful to train people and offer new tools to generate code, among other things. He said there are still many unknowns regarding industries.
The Kentucky Department of Education (KDE) developed a computer science state plan for K-12 in 2022 as required by Senate Bill 193 in 2020, Woody said.
Kentucky also adopted computer science standards in 2019 for K-12 students. Funding for Senate Bill 193 in 2022 included $800,000 for the state's Computer Science/IT Academy for computer science learning, Woody said.
"What we would need to do is require all high schools to offer computer science as part of their K-12 curriculum," he said.
Another speaker, Monique M. Rice, computer science initiatives director for AdvanceKentucky, said pathways for those who study computer science should be modernized in an age of artificial intelligence and cybersecurity.
Rep. Jennifer Decker, R-Waddy, asked about how educators could also teach computer science classes.
Rice said AdvanceKentucky already has a program for that subject, and teachers would basically just have to sign up to get started.
"The program runs all year. It consists of a five-day summer institute with support throughout the school year for those teaching the courses. And the two courses that we're supporting are computer science principles and AP Computer Science A, which is programming in Java," she said.
Rep. Bobby McCool, R-Van Lear, said he supports computer science education, but KDE might be best suited to actually oversee it. He cited flexibility to address this rapidly changing field.
Senate Minority Caucus Chair Reginald Thomas, D-Lexington, said computer science education should be available for K-8 students.
"My focus is on exposure. And I'm in firm agreement that computer science should be offered in our high schools. This is 2023 now, and learning has changed since I was in high school," he said.
Sen. Gex Williams, R-Verona, said he has a friend with a bachelor's degree in math and a master's degree in computer science who also ran a computer company and developed software he marketed all over the world. However, that friend couldn't get a teaching certificate.
Williams asked how long it might take him today to be able to teach high school computer science.
"We have occupation based certification tracks now that – as long as he does some sort of mentorship program and monitoring with a mentor teacher – he can qualify to teach in a Kentucky high school in the industry area he had," said Sean Jackson, K-12 computer science lead for KDE.
---
Photo: Senate Minority Caucus Chair Reginald Thomas, D-Lexington, speaking. Thomas said students should be exposed to computer science long before they reach high school. (LRC PIO)
Recommended Posts
Sun, December 3, 2023