Lawmakers receive inaugural statewide domestic violence report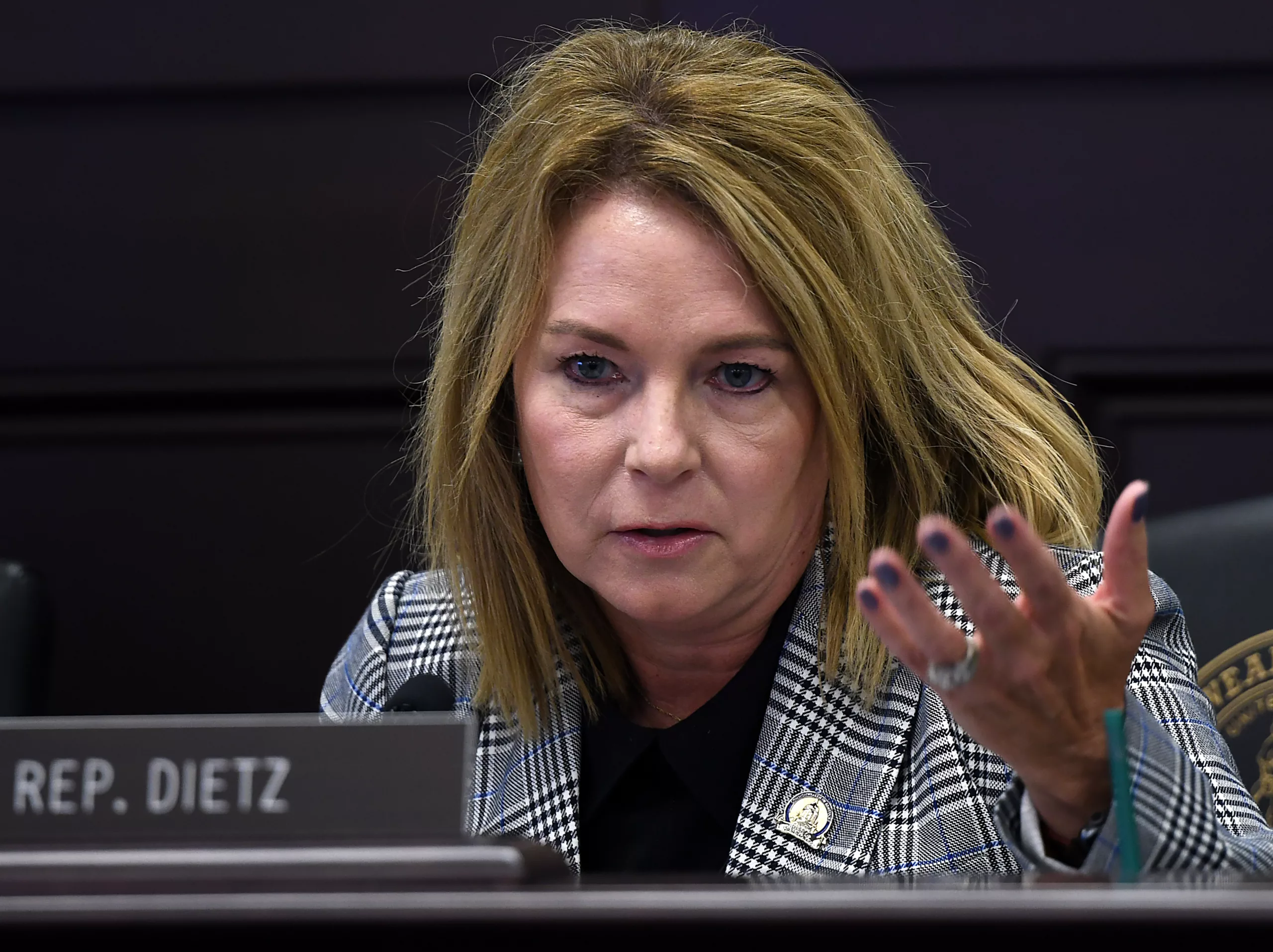 by Jordan Hensley, Legislative Research Commission
FRANKFORT — Last year, the Kentucky General Assembly passed legislation to collect statewide data on domestic violence.
The Criminal Justice Statistical Analysis Center's (CJSAC) inaugural report was released a few months ago. On Thursday, the Interim Joint Committee on Judiciary discussed the report for the first time.
The CJSAC Domestic Violence Report is the product of Senate Bill 271 from the 2022 Regular Session. Sen. Whitney Westerfield, R-Fruit Hill, sponsored the legislation. 
SB 271 requires the CJSAC to collect information on domestic violence fatalities, domestic violence and abuse, and dating violence and abuse from Kentucky State Police, the Administrative Office of the Courts, the Law Information Network of Kentucky, the Cabinet for Health and Family Services, the Kentucky State Medical Examiner's Office and county coroner's offices.
In return, the CJSAC is required to produce an annual report by July 1 to the legislature, the governor's office, the health cabinet, and ZeroV, which was formerly known as the Kentucky Coalition Against Domestic Violence.
Representatives from ZeroV and The Ion Center for Violence Prevention testified before lawmakers on Thursday on the report's findings and what can be done to prevent domestic violence and better help victims.
Meg Savage, chief legal officer of ZeroV, said the report shows a serious domestic violence issue in Kentucky.
"What does this report tell us about the state of domestic violence in Kentucky? There's too much of it. It affects children … We need to somehow determine why domestic violence remains so underreported," she said.
Kentucky State Police data shows more than 38,000 forms related to suspected domestic violence were filed in the 2022-23 fiscal year.
KSP data also shows there were up to 27 homicides, 880 cases of strangulation, 18 cases of stalking and more than 16,000 emergency protective orders served in Kentucky last year. AOC data showed more than 27,000 emergency and interpersonal protective orders were filed across the state.
"This report doesn't give us context or causation, and keep in mind, this is only the first year of baseline data," Savage said.
Christy Burch, CEO of The Ion Center, asked lawmakers to consider more funding for anti-domestic violence programs who are struggling to help clients due to staffing issues. Victims could also use more support when it comes to accessing affordable housing, reliable transportation, childcare, employment and mental and substance abuse services.
Rep. Lindsey Burke, D-Lexington, is an attorney with a background in social work. She said she has talked to 18 stalking victims so far this year, so she's concerned about KSP's low number and worries about stalking being an underreported crime.
"I'm sure I didn't talk to everyone in the state," Burke said. "So what do you think we can do to get better numbers? Should we make proposals to KSP about how they can track the numbers?"
Savage said there are a lot of reasons why domestic violence as a whole is underreported, but stalking cases are difficult to bring to court and get a conviction. There's a huge education component at play.
House Majority Whip Jason Nemes, R-Louisville, asked if Kentucky has harsh enough penalties for domestic violence perpetrators.
Savage said a perpetrator who is charged with assault related to domestic violence three times within five years is supposed to be charged with a felony, but the law is underutilized. She also mentioned that violation of a protection order is always charged as a misdemeanor on every offense.
"I think we need more enforcement," Nemes said. "We certainly need more education, but for the repeat offender, the best education are metal bars."
Rep. Stephanie Dietz, R-Edgewood, who is a family law attorney, asked what can be done to educate family court judges about how intimate partner violence doesn't always start out with physical or sexual violence, but with coercive control and isolation.
"They don't see it," she said. "So what are we doing to help our family court judges identify (domestic violence) on the front end?"
Burch said the Ion Center would welcome the opportunity for more education.
"I think this is a perfect way that we can utilize our local programs," she said.
The next Interim Joint Committee on Judiciary meeting is currently scheduled for Oct. 13 at 2 p.m. For more information, visit legislature.ky.gov.
---
Photo: Rep. Stephanie Dietz, R-Edgewood, asking a question about education for family court judges on domestic violence. (LRC PIO)
Recommended Posts
Thu, December 7, 2023
Wed, December 6, 2023