Second round of state grants from settlements with opioid makers and distributors, totaling nearly $14 million, go to 34 organizations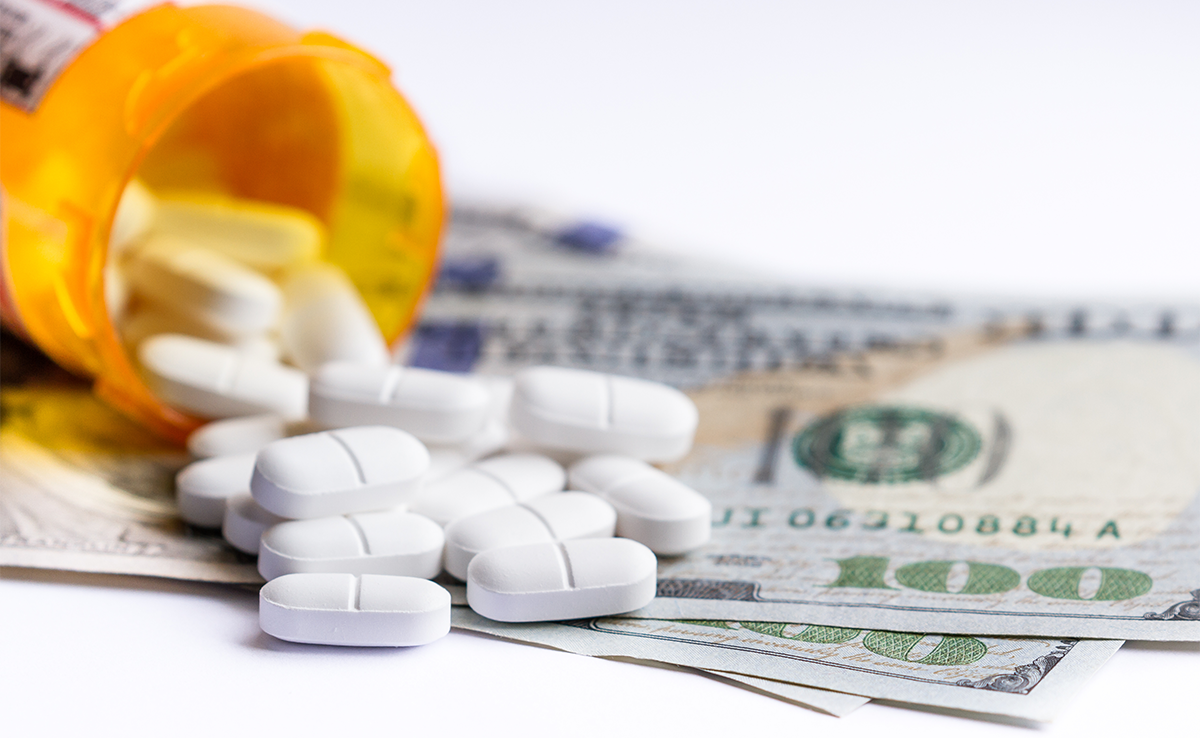 By Melissa Patrick, Kentucky Health News
Attorney General Daniel Cameron announced the latest round of funding from the Kentucky Opioid Abatement Advisory Commission on Monday, with 34 organizations set to receive nearly $14 million. 
"I certainly am grateful for all of you all that have committed to fighting this opioid epidemic and there's certainly no debate, the drug epidemic remains the public safety challenge of our lifetime," Cameron said at a news conference. "We can have the finest schools, the lowest taxes and the region's most ambitious economic development plans, but none of that matters if drugs continue to take thousands of Kentucky lives and wreak havoc on thousands of Kentucky families each year." 
The commission was created by the General Assembly to distribute the state's portion of the more than $842 million in settlements with opioid manufacturers and distributors, half of which goes to the state and the other half goes to cities and counties. The commission is housed in the attorney general's office and is headed by Cameron employee Bryan Hubbard.
Of the $13.9 million in this round of grant money, 21 of the awards were given for treatment and recovery, and 13 were given for prevention.
Including the first round of state grants, the commission has awarded more than $32 million of the opioid settlement money to 59 groups. 
Cameron, a Republican, announced the latest grant recipients 10 days after the commission approved the awards by number only at its Sept. 22 meeting, and just over five weeks before voters will decide between him and Democratic Gov. Andy Beshear.
Kentucky Health News was told at the Sept. 22 meeting that there would be a delay in announcing the names of the recipients because the commission needed time to contact them. 
Cameron and Beshear, who preceded Cameron as attorney general, both take credit for the state's share of the opioid settlement money. 
Cameron and Hubbard noted that $800 million in opioid settlements have come to Kentucky during his term. Hubbard said, "No other attorney general in our history has achieved such a momentous breakthrough in the fight against the opioid epidemic."
Beshear has pointed out that when he was attorney general, he sued "more opioid companies than any other attorney general in the country," and has also said that such lawsuits take many years to litigate, and that he filed the lawsuits Cameron has been settling. 
The commission's largest grants in the latest round were $1 million each to Voices of Hope-Lexington for treatment and recovery; to the Kentucky Health Department Association for prevention; and to the Northern Kentucky Office of Drug Control Policy for prevention. 
Twenty other grants are for treatment and recovery: 
Franklin County Women and Family Shelter, $134,750
Kentucky River Foothills Development Council, $500,000
Recovery Cafe Lexington, $657,000
Feed Louisville, $500,000
Oxford House, $500,000
Ramey-Estep Homes, Inc., $578,800
Stable Recovery, $300,000
Sterling Health Solutions, Inc. dba Sterling Health, $575,280
Enrich Corp, $595,213
Emergency Shelter of Northern Kentucky, $320,098
Faith Life Ministries, $225,000
Freedom Management Co. dba SPARC Recovery, $500,000
Fresh Start Health Centers, $300,000
Grace Community Health Center, $205,000
Hope 4 Harrison County Recovery, $123,349
KVC Behavioral Healthcare Kentucky, $400,000
AdventHealth Manchester, $250,000
Serenity Counseling Services, $355,615
Thrive Community Coalition, $376,050
The Healing Place, $850,000
The 11 other new grants, for prevention, are: 
Jeffersontown Police Department, $26,811
Kentucky Center for Grieving Children and Families, $269,809
Franklin County Health Department, $300,000
Morgans Mission, $4,000
Childrens Law Center, $250,000
Franklin County ASAP Board, $126,700
QRT National-O2SL, a division of Homeland Security Solutions, $750,000
Kentucky Youth Advocates, $93,900
Shaping Our Appalachian Region, $600,000
Boyd County Detention Center, $45,200
Hands Healing Hearts, dba Yes Arts, $200,000
To see the complete list of organizations receiving funding and the counties they serve, click here.
Kentucky Health News is an independent news service of the Institute for Rural Journalism and Community Issues, based in the School of Journalism and Media at the University of Kentucky, with support from the Foundation for a Healthy Kentucky.
This post originally appeared here.
Recommended Posts
Wed, December 6, 2023