UK seeks $2 billion in extra bonding authority to expand hospital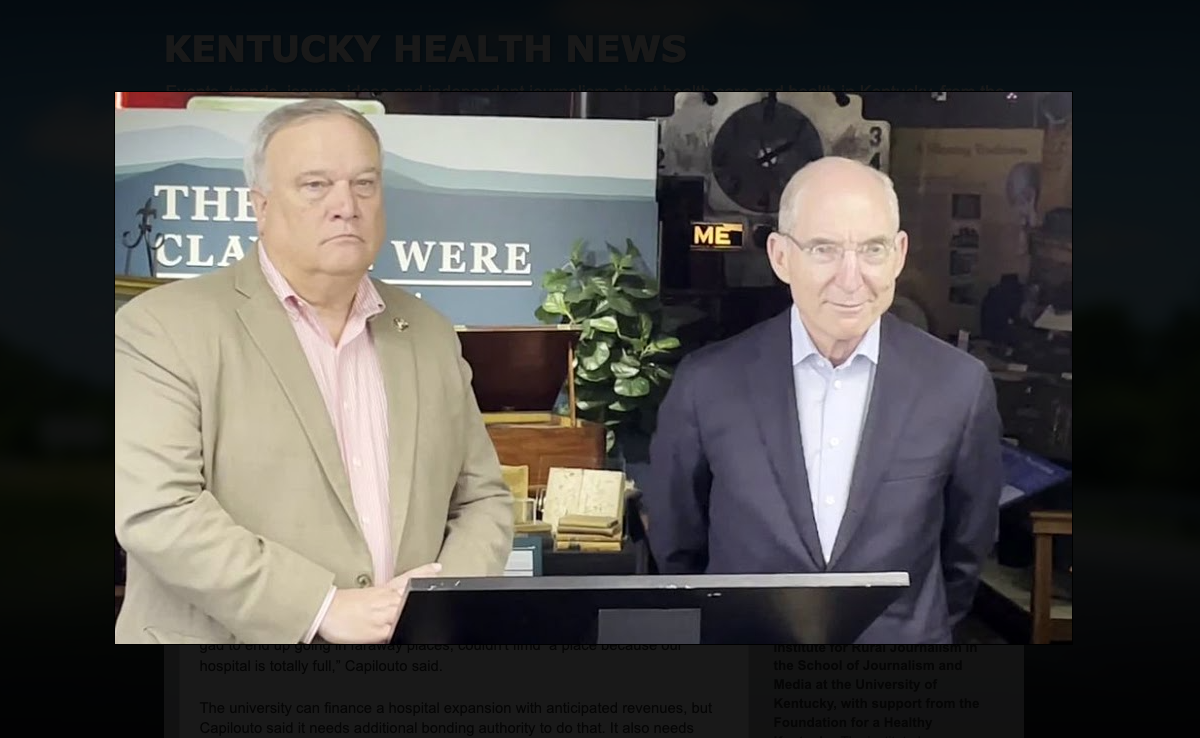 Kentucky Health News and the Manchester Enterprise
University of Kentucky President Eli Capilouto says UK needs $2 billion in borrowing authority from the state to expand its Albert B. Chandler Hospital to treat patients who are being turned away for lack of room.
"We need … around $2 billion for a new hospital tower," Capilouto said after meeting with Senate President Robert Stivers in Manchester, where Stivers lives.
"Unfortunately, we've had an increasing number of people we've had to turn away. These are the sickest of the sick, many from Eastern Kentucky, who've gad to end up going in faraway places, couldn't fimd  a place because our hospital is totally full," Capilouto said.
The university can finance a hospital expansion with anticipated revenues, but Capilouto said it needs additional bonding authority to do that. It also needs legislative permission to build, Stivers said.
"We'll self-finance that . . . over time," Capilouto said. "To start construction and further our design, we'll need approval from the General Assembly. . . . This funding is vital to provide the best service we possibly can for the people of the commonwealth. We have to do more and we have to do better."
Stivers says he receives calls at least monthly about hospital patients who need to be transferred to UK but can't go "because there just aren't any beds. . . . President Capilouto is not only meeting with me; he is going to go meet with others today about what they can do if they have these types of funds."
Kentucky Health News is an independent news service of the Institute for Rural Journalism and Community Issues, based in the School of Journalism and Media at the University of Kentucky, with support from the Foundation for a Healthy Kentucky.
Photo: Senate President Stivers and UK President Eli Capilouto (Image from Manchester Enterprise video)
Recommended Posts
Thu, December 7, 2023
Wed, December 6, 2023