Cameron, other attorneys general sue Meta, accusing Facebook and Instagram of purposely harming mental health of youth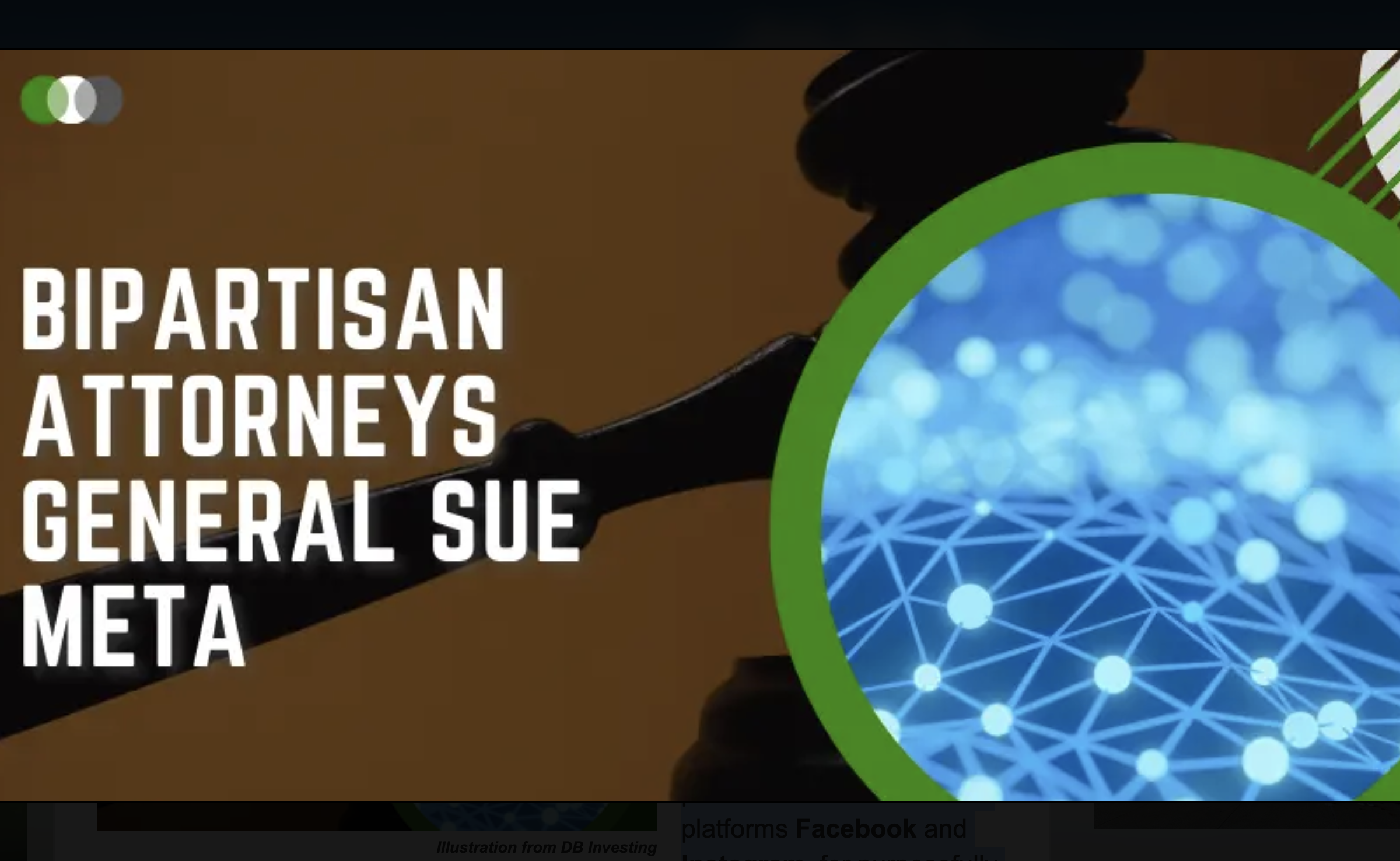 by Kentucky Health News
Attorney General Daniel Cameron is among a large, bipartisan group of attorneys general suing Meta, the parent firm of social-media platforms Facebook and Instagram, for purposefully harming the mental health of youth in their states.
The suit alleges that Meta knowingly designed and deployed addictive features that put Kentucky's youngest residents at risk despite claiming the features were safe. It was filed in federal court for the Northern District of California. 
"Protecting the safety and well-being of our most vulnerable remains my utmost priority," Cameron said in a news release. "Meta has disingenuously downplayed the devastating effects of its platforms to exploit every scroll, click, and tap of our youth. This social media giant must stop these reckless actions and must be held accountable."
The release said, "Meta maximized profits by monetizing children's addiction. Features like infinite scroll and near-constant alerts were created with the express goal of hooking young people, according to former employees, and its algorithms push users into descending 'rabbit holes' in an effort to maximize engagement. The social media company also targeted young users to maximize their profits, calling them a 'valuable, but untapped market'."
Citing reports, the suit alleges that the social media giant knew the techniques negatively impacted young people's physical and mental health, such as undermining their ability to get adequate sleep. However, Meta failed to make meaningful changes to minimize the harmful effects. The suit also cites the finding of a "youth mental health crisis" by the U.S. surgeon general.
The news release said the suit was "brought by General Cameron and 41 attorneys general on behalf of their states," but also said it was filed by "Kentucky and 32 states" and the complaint listed only 33 states. Cameron's spokeswoman, asked for a clarification, did not reply Tuesday.
Scientists have been reluctant to say outright that social media are addictive, but David Greenfield, a psychologist and founder of the Center for Internet and Technology Addiction in West Hartford, Conn., told The New York Times that the platforms use powerful tactics to keep users using.
One is "intermittent reinforcement," which creates the notion in a user could that a reward is in the offing, but its timing is unpredictable. "Just like a slot machine," he said, noting the platforms' use of lights and sound. Even more powerful, he said, are information and rewards that are tailored to users.
"Young people are particularly at risk, because the brain regions that are involved in resisting temptation and reward are not nearly as developed in children and teenagers as in adults, the Times reports, quoting Greenfield: "They're all about impulse and not a lot about the control of that impulse." Also, "the adolescent brain is especially attuned to social connections," the Times notes. Social media are "a perfect opportunity to connect with other people," Greenfield said.
"Meta responded to the lawsuit by saying that it had taken many steps to support families and teenagers," the Times reports, quoting the company: "We're disappointed that instead of working productively with companies across the industry to create clear, age-appropriate standards for the many apps teens use, the attorneys general have chosen this path."
Kentucky Health News is an independent news service of the Institute for Rural Journalism and Community Issues, based in the School of Journalism and Media at the University of Kentucky, with support from the Foundation for a Healthy Kentucky.
Recommended Posts
Thu, December 7, 2023
Wed, December 6, 2023