University of Kentucky breaks ground on landmark $380M Health Education Building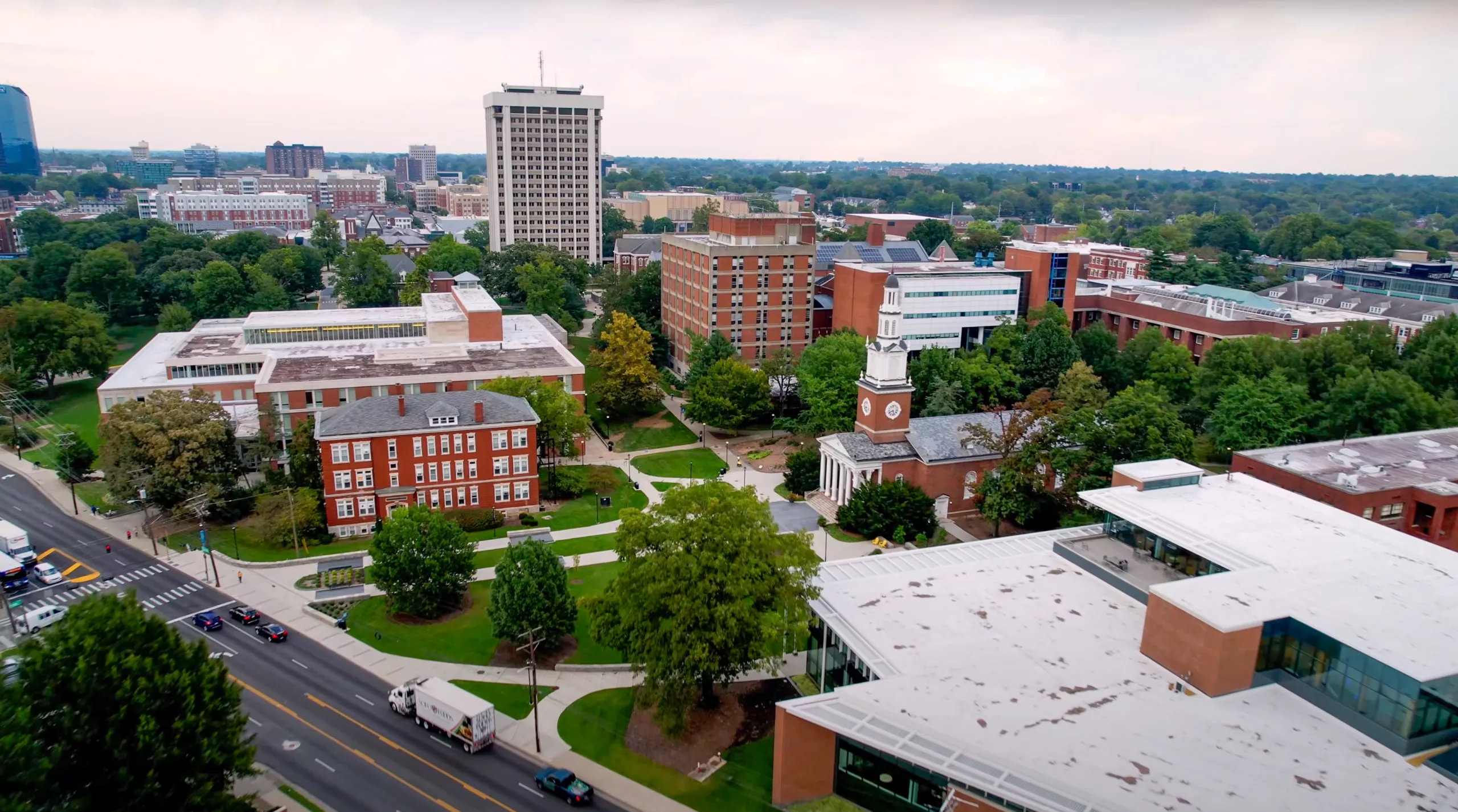 LEXINGTON, Ky. — The University of Kentucky (UK) took a monumental step towards enhancing health education and addressing health care challenges within the Commonwealth with a ceremonial groundbreaking on Friday for its new Health Education Building. Touted as the largest academic building in the university's history, the facility aims to redefine health care education in the state when it opens in 2026.
Stretching over 500,000 square feet, the building will unite programs from the colleges of Medicine, Public Health, Health Sciences, and Nursing, as well as the Center for Interprofessional and Community Health Education. The landmark structure will be strategically located at the intersection of Huguelet and University drives.
UK President Eli Capilouto emphasized the collaborative nature of the project, stating, "We will educate students for a new health care future, collaborate through transdisciplinary work and attract and retain the best and brightest to advance Kentucky."
The facility promises technological advancements, modern aesthetics, and a space conducive to collaborative learning. Moreover, it addresses Kentucky's urgent need for health care providers, particularly in underserved rural areas.
Lt. Gov. Jacqueline Coleman said, "This investment will eliminate barriers to success, increase opportunities for students and help us achieve our goal of a quality education for every Kentuckian."
The building's design maximizes utilization for academic and collaborative purposes. Roughly 77% of the space is earmarked for shared and academic use, including 25% for classrooms and learning labs and 34% for simulation and experiential learning. The architectural blueprint indicates a blend of brick and glass on the building's north wing and an expansive glass front for the south wing, optimizing natural light intake for faculty offices.
The Health Education Building aims to significantly expand enrollment capacities across various programs:
The College of Medicine will grow its medical education program from approximately 138 students per year to 200, boosting overall enrollment to over 1,000.
The College of Nursing will double its enrollment to address the statewide nursing shortage.
The College of Health Sciences plans a 30% enrollment increase across five professional programs.
The College of Public Health will increase enrollment by over 30% in its undergraduate and graduate programs.
The Center for Interprofessional and Community Health Education is also expected to impact 50% more students annually.
The $380 million project received approval from the 2022 Kentucky General Assembly and the UK Board of Trustees in June 2023. It stands as a pivotal investment in not only the University of Kentucky but also the broader health care landscape in the Commonwealth, aiming to cultivate the next generation of health care professionals and thought leaders.
This facility, with its robust educational capabilities and focus on collaboration, is poised to make a profound impact on health care in Kentucky, helping to fulfill the university's mission to equip students for today's complex challenges and improve health outcomes across the state.
---
Top photo: Aerial view of University of Kentucky (YouTube\HorizonHover)
Recommended Posts
Thu, December 7, 2023
Wed, December 6, 2023