Baby death rate fell 6% in Kentucky in 2022 while it increased nationally and in most states that border Kentucky, CDC reports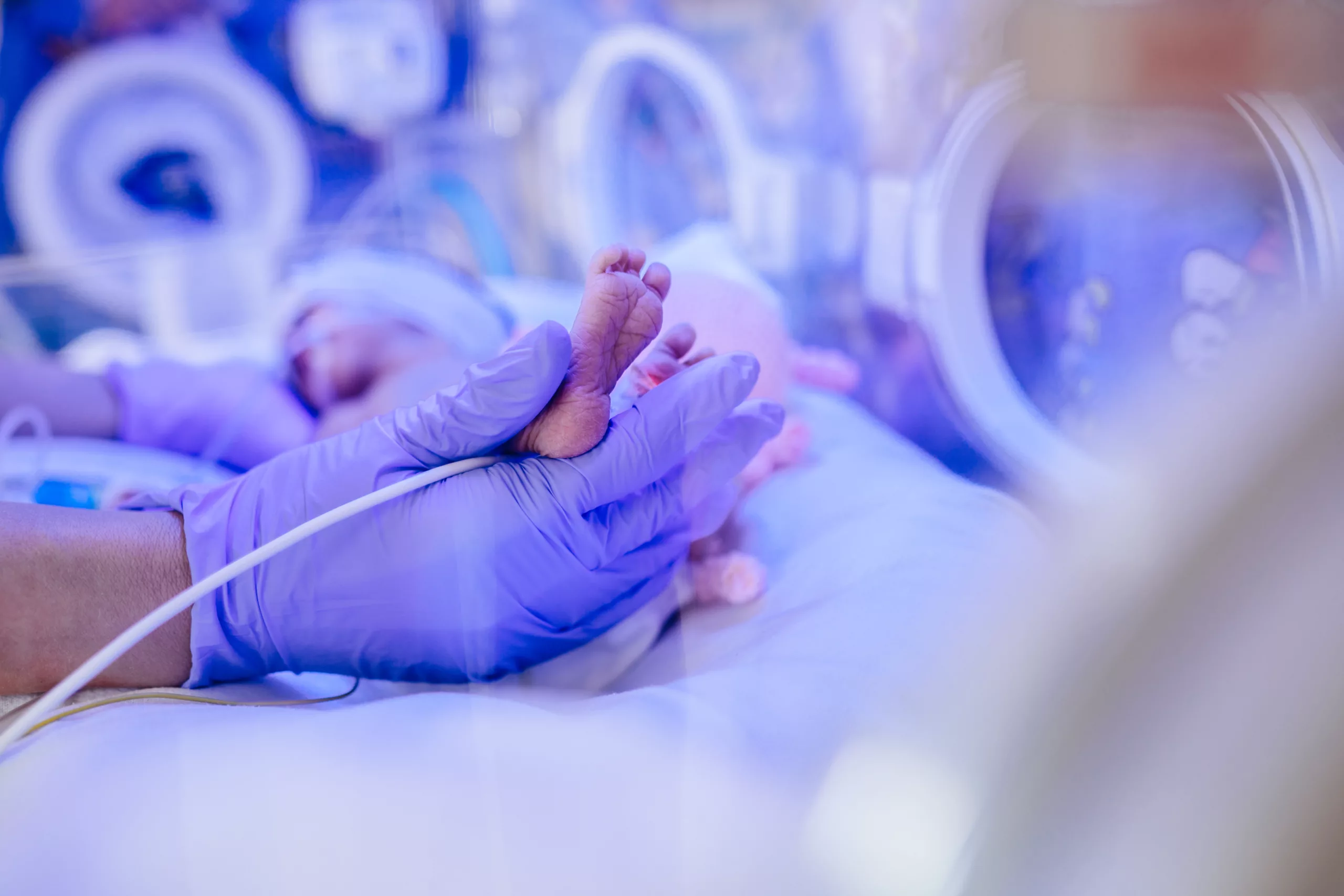 By Al Cross, Kentucky Health News
For the first time in 20 years, the rate of infant mortality in the U.S. showed a statistically significant increase in 2022, according to preliminary data from the Centers for Disease Control and Prevention. The national baby-death rate rose 3 percent from 2021, but in Kentucky it dropped 6 percent.
The rate measures the percentage of babies who died before their first birthday. The national rate rose from 5.44 deaths per 1,000 births in 2021 to 5.6 per 1,000 in 2022. Kentucky's rate fell from 6.15 in 2021 to 5.77 in 2022 and now ranks 28th among the states. In 2021, the state ranked 17th.
Kentucky's infant-mortality rate has usually been higher than the nation's, reflecting its status as a poor state with lower-than-average health, but in 2019 its rate was 4.9 deaths per 1,000 births and the national rate was 5.6 per 1,000.
The state has fared worse in maternal mortality, the rate of women who die while pregnant or within six weeks of givign birth. It led the nation in 2021. Last year, when it ranked sixth nationally, state officials extended postpartum Medicaid coverage to one year after birth; it had lasted for only 60 days.
Infant mortality declined in Kentucky and 17 other states in 2022, led by Nevada at 22 percent, followed by Alabama, New Hampshire, Arkansas, Alaska, Colorado, Connecticut, Rhode Island, Minnesota, South Carolina and Kentucky.
Following Kentucky on the list of states with decreases were Mississippi, which still had the nation's highest rate, 9.11 per 1,000; North Carolina, 6.49; Oklahoma, 6.89 (all down about 3%); and Illinois, 5.59 (down 1%).
Most bordering states showed an increase in rates: Ohio, 7.11 (up 1%); Virginia, 6.21 (up 4%), Indiana, 7.16 (up 6%); Tennessee, 6.61 (up 7%); West Virginia, 7.32 (up 8%); and Missouri, 6.77 (up 16%). Arkansas continued to have one of the higher rates, 7.67 per 1,000, but had one of the bigger decreases, 11%.
Experts were uncertain of the reasons for the national increase. They noted increases in maternal complications and cases of bacterial meningitis, influenza and respiratory syncitial virus (RSV), both of which "rebounded last fall after two years of pandemic precautions, filling pediatric emergency rooms across the country," Mike Stobbe of The Associated Press reports.
"The U.S. infant mortality rate has been worse than other high-income countries, which experts have attributed to poverty, inadequate prenatal care and other possibilities," Stobbe notes. "But even so, the U.S. rate generally gradually improved because of medical advances and public-health efforts."
---
Kentucky Health News is an independent news service of the Institute for Rural Journalism and Community Issues, based in the School of Journalism and Media at the University of Kentucky, with support from the Foundation for a Healthy Kentucky.
Photo: Adobe Stock
Recommended Posts
Mon, December 4, 2023