LPD raked in almost $750K in seized assets over the last two years – where does it go?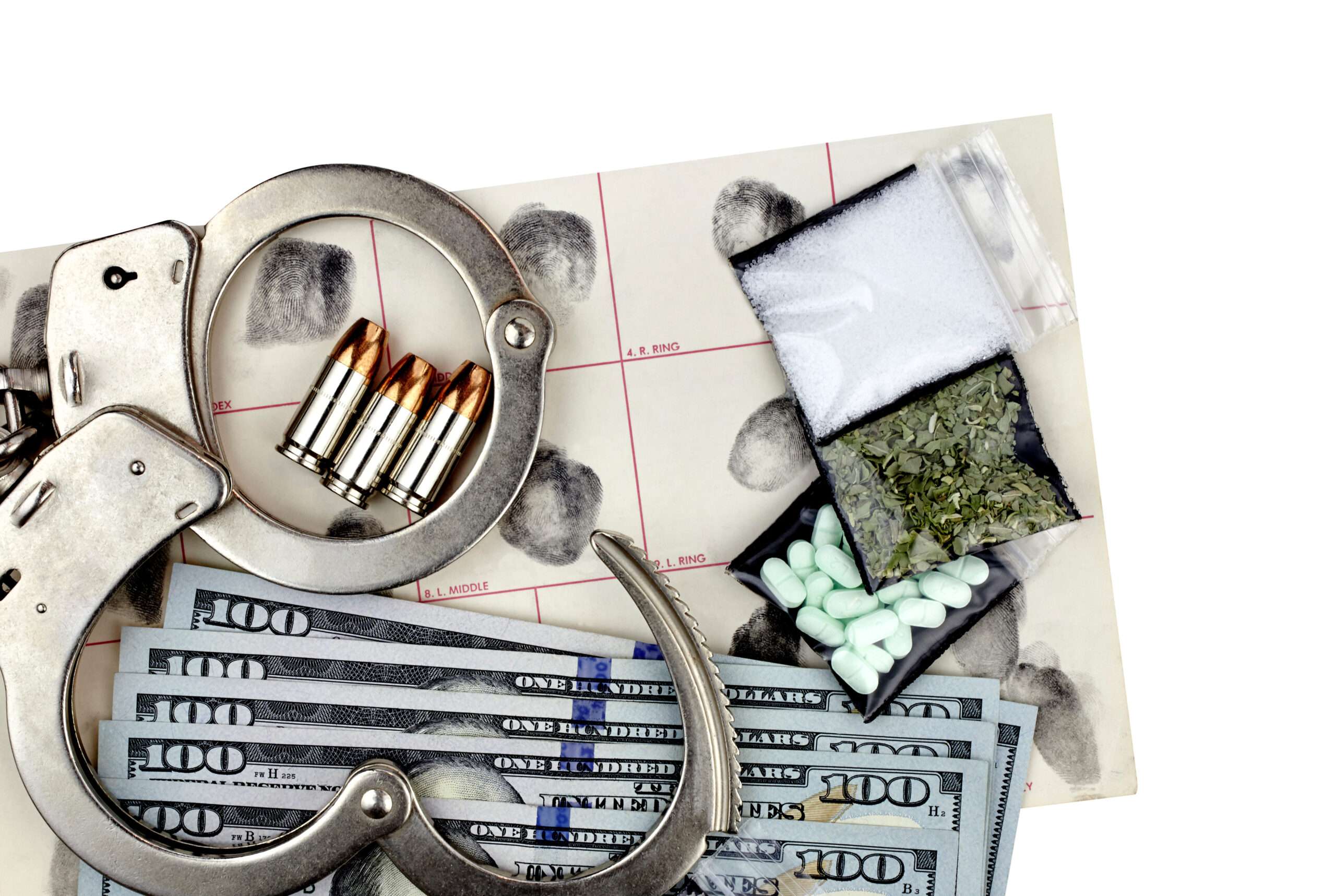 There are guidelines to how the monies can and cannot be spent. A DOJ audit found that LPD violated those guidelines in the past.
Lexington, Ky.–According to data obtained by The Lexington Times under the Kentucky Open Records Act, the Lexington Police Department received $747,966.26 under State and Federal "Asset Forfeiture" programs for the Fiscal Years of 2021 and 2022. The data includes all assets forfeited, to include property, and not just specifically cash (i.e., "drug money") seized.
The Federal Equitable Sharing guidelines along with KRS 218A.420(4)(a)(b) and KRS 218A.420(9) state how the proceeds from the sale of property forfeited shall be distributed.
In Fiscal Year 2022, LPD received $304,310.20 from state asset forfeiture and $67,312.99 from federal asset forfeiture for a total of $371,623.19. In Fiscal Year 2021, LPD received $285,770.02 from state asset forfeiture and $90,573.05 in federal asset forfeiture, for a total of $376,343.07. Funds received from forfeited assets go into LPD's "Police Asset Forfeiture Fund."
Where does the money go?
LPD's Asset Forfeiture Procedures lists some permissible uses of the seized assets:
Law enforcement operations and investigations
Training and education
Law enforcement, public safety, and detention facilities
Law enforcement equipment
Joint law enforcement/public safety operations
Contracting for services
Law enforcement travel and per diem
Law enforcement awards and memorials
Drug, gang, and other education or awareness programs
Matching grants
Transfers to other participating law enforcement agencies
Support of community-based programs
Non-Categorized Expenditures
It also lists some impermissible uses of the funds:
Use of forfeited property by non-law enforcement personnel
Creation of endowments or scholarships
Uses contrary to the laws of the state or local jurisdiction
Personal or political use of shared assets
Purchase of food or beverages
Extravagant expenditures
Petty cash accounts and stored value cards
Purchase of items for other law enforcement agencies
Costs related to lawsuits
Loans
Money laundering operations (This one seems obvious, but they did explicitly list it for some reason.)
The funds are also not allowed to be used for officer salaries, with a couple exceptions.
In the FY22-23 LFUCG Adopted Budget Division Summary, the Division of Police lists nine capital projects for the fiscal year. Only three came out of the Police Asset Forfeiture Fund: "Police Animals," "Computer System Mainframe," and "Mobile Data Computer." The computer mainframe project is slated to cost $450,000, and adding in the other two projects brings the fund's total FY22-23 cash outlay to $510,000.
Some eligible projects that are NOT coming from the Police Asset Forfeiture Fund:
Annual licensing for Flock automated license plate readers ($275,000 from the General Fund)
Ballistic Vest Replacements ($86,400 from the General Fund)
Traffic Cameras Hardware/Software Project ($140,000 from the General Fund)
One of the new toys on LPD's shopping list sticks out like a sore thumb. Instead of using $450,000 from the Police Asset Forfeiture fund for an unneeded computer system upgrade, that money could have covered almost three projects that will be instead covered by the General Fund.
2022 has been a year that many American families have had to make difficult decisions about their finances. The City has been able to avoid these difficult decisions so far because our current budget is flush with cash from federal COVID relief. However, once those monies dry up, we'll be forced to make cuts in other areas.
DOJ audit of LPD program finds deficiencies
A 2018 Department of Justice Audit of the Lexington Police Department's Equitable Sharing Program Activities found several deficiencies in LPD's compliance with program standards. It found that LPD was not submitting certification reports on time, gambled the money on a non-FDIC insured mutual fund, spent $38,735 for "unallowable fringe benefit costs," and even lied about the total amount of program expenditures in a report submitted to DOJ.
This audit covered the Lexington PD's FYs 2016 and 2017. During the period of July 1, 2015, and June 30, 2017, the Lexington PD received $1,188,178 and reported spending $680,404 in equitable sharing funds. The Lexington PD spent its equitable sharing funds primarily on overtime, equipment, training, and travel costs. In addition, as a participant in the DOJ Equitable Sharing Program, the Lexington PD received one vehicle valued at $7,669. 

Equitable Sharing revenues represent a share of the proceeds from the forfeiture of assets seized in the course of certain criminal investigations. In determining whether the Lexington PD complied with applicable equitable sharing guidelines, we identified several areas of improvement, including its processes for completing timely and accurate certification reports, its accounting for and use of equitable sharing funds, and its compliance with audit requirements. 

Equitable Sharing Agreement and Certification Reports – We found that the Lexington PD did not submit its FY 2016 and FY 2017 certification reports in a timely manner. In addition, we found that the Lexington PD overstated the amount of total expenditures on the FY 2016 certification report by $11,037. 

Accounting for and Use of Equitable Sharing Funds – We found that the Lexington PD had deposited a portion of the DOJ equitable sharing revenues in a non-FDIC insured money market mutual fund account, which is in violation of DOJ Equitable Sharing Program guidance. In addition, we found that the Lexington PD spent $38,735 in equitable sharing funds for unallowable fringe benefit costs. The Lexington PD also used equitable sharing funds as advance payment for expenditures that were subsequently reimbursed by other funding sources. 

Compliance with Audit Requirements – We found the FY 2016 Single Audit Report for the Lexington-Fayette Urban County Government inaccurately identified the total amount of DOJ equitable sharing expenditures. 

"Audit of the Lexington Police Department's Equitable Sharing Program Activities, Lexington, Kentucky," DOJ, March 2018
Moving forward
Given LPD's difficulty with compliance in the past, one can imagine a future where the Council sees a need to add additional oversight and guidance to the program. The Fraternal Order of Police ran several candidates for Council in November who were resoundingly defeated by more progressive challengers.
One thing the incoming Council should consider is limiting Division of Police capital projects to items that can be funded through the Police Asset Forfeiture Fund. If the Police truly think Flock license plate readers, military style body armor, and the latest and greatest traffic cameras are a good, efficient use of public money, then let it come out of their slice. If the Police were forced to tap into their own fund for new toys instead of dipping into the General Fund, they may discover what millions of Kentucky families already know: in tough times, you have to make sacrifices.
Giving your child a new iPhone for Christmas every year would certainly make them happy, but over the long term it will make the child feel entitled, as well as having negative financial consequences for you. In this case Council needs to tell their "child" that they can have the new iPhone, but they will need to pay for it out of their own allowance.
Final thought: Imagine the difference an additional $500,000 in General Funds could have made if they were put towards recovery and overdose prevention.
---
Top photo: Adobe Stock
Recommended Posts
Fri, September 29, 2023
Fri, September 29, 2023
Thu, September 28, 2023