Far Out Espresso brings their unique blend of coffee, pastries, and fun to High & Woodland
See more new restaurants coming in 2023 here.
By Melody Colette (Lexington Foodies)
Okay, so you guys remember that day or so before Christmas where it snowed enough to make Northerners put on two pairs of socks and Southerners panic-buy 37 gallons of milk?
I saw a post from this very new Lexington cafe that said something to the extent of "We're open, maybe Lexpark won't be out scouting for ways to ruin your life like usual, why don't you chance it?" (I'm just kidding they didn't say that. But they DID say they were open and they DID include a very beautiful photo of a fireplace. And apparently that's all you need to lure me out into a snowstorm.)
Far Out Espresso sits at the corner of E. High and Woodland across from my known favorite place to use being 27 weeks pregnant as an excuse to eat an entire apple pie- Missy's Pies. Far Out is an Italian Espresso Cafe, with an in-house pastry chef named Lui-Flip who will wow you so intensely with his cannolis and zeppolis, you'll need a handful of Far Out's CBD treats just to calm down enough to get back into your car and go home instead of somersaulting over it like a circus performer. If you dont know much about Italian desserts, basically they are all named things that rhyme with one another, barring the obvious "guacamole" and they all taste AMAZING.
Tyler (owner) lights up with the excitement and the passion of someone doing what they love and are meant to be doing as he tells us about Far Out's different blends and the intricacies of their tastes and character. They work with City Roastery- who are ahead of the coffee game by upwards of 50 football fields when it comes to the science-y stuff, quality, preparation, and sustainability of coffee roasting techniques.
Tyler also offers up Delta 8 and CBD add-ins for those of you in the know of organic medicinal herbs and edibles. I've never tried either because I like being an agent of choas, but my boyfriend DJ who remembers where we park and keeps me from knocking things over at museums explained to me that Delta 8 slows down an overactive mind, and gives you a nice feeling- like a sense of childlike wonder, a curious creativity- and CBD is more like a calm, relaxing focus.
Grace (head barista, owner of incredible jumpsuit she will have to tell me where to buy) whipped us up some beautiful lattes that made our morning. I took one sip and KNEW I had found the "something special" Far Out offered that other coffee shops only sorta kinda scratch the surface of. There aren't enough ways to explain how important using quality ingredients like Ghirardelli chocolate over the cheap, sugary crap is. I want a mocha that tastes like chocolate AND coffee, not a mocha that tastes like a handful of microwaved Halloween candy goop.
(The target audience for your coffee shop should not be 10-year-old boys that like light-up shoes, stop making your mochas with a truck-bed sized handful of sugar PLEASE. I want to make it to 34.)
Far Out's story is just about as unique as their name, having started from a converted horse trailer painted a colorful, sunset orange and calling a Georgetown Kroger parking lot their happy home, to now occupying a space that would hold FAR more horses, and even includes a cozy game room and side patio. As you can see from the photos, they wasted NO time at all putting their relaxing, inviting vibe and chill personality into their new home. With the toasty fireplace crackling, a well-loved sofa with a butt dip to settle into and read a book, as well as a dart board and chess board- they might give Charlie Brown's some competition in the "Cool Uncle's Living Room Who Smokes Weed And Has A Philosophy Degree" atmosphere department.
It's a shame to hear and know firsthand what Georgetown lost, but I look forward to seeing what Far Out does with this space, having heard they plan to also have a rotating seasonal food menu with offerings like caprese foccacia sandwiches and warm gnocchi pastas. (And even a liquor license in the near future!)
Can't wait to see them rebuild their community and thrive here with the same values and positivity they brought to their previous location, but in a place it doesn't take me 30 minutes to drive to, 45 if I get lost, which I have/will.
Recommended Posts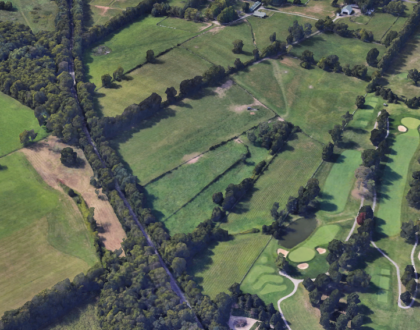 March 21, 2023