Historic $100 Million Gift Ignites a New Era for UK's College of Agriculture, Food and Environment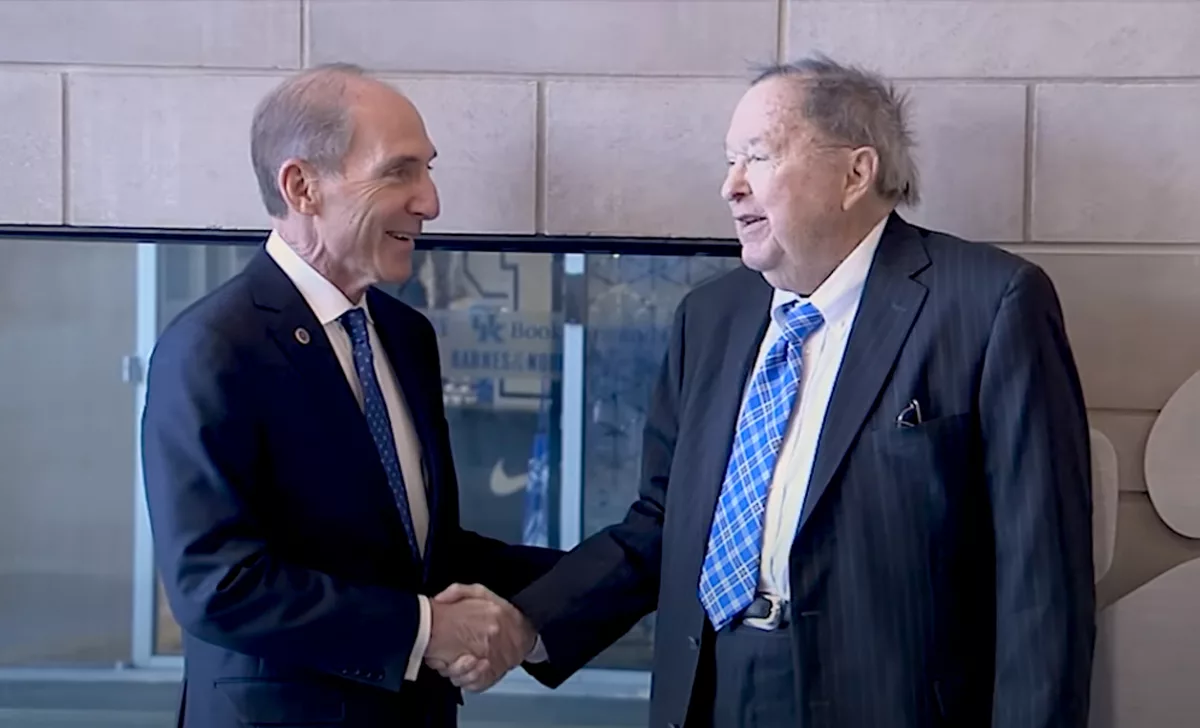 Lexington, Ky. — The University of Kentucky (UK) has received a transformative gift of $100 million from the late alum and former trustee, Carol Martin "Bill" Gatton. This historic donation, made through The Bill Gatton Foundation, is not only the largest in the university's nearly 160-year history but also believed to be the largest ever given to a college of agriculture in the United States. The announcement was made jointly by UK and the foundation, with the gift pending approval from the UK Board of Trustees at its June meeting. As a tribute to Gatton's parents, Edith Martin and Harry W. Gatton Sr., the college will be renamed as the Martin-Gatton College of Agriculture, Food and Environment.
President Eli Capilouto expressed his gratitude, stating, "This is a transformational gift that will have a profound impact on CAFE and the University of Kentucky. It will be a cornerstone in our efforts — and our singular mission — to advance Kentucky in everything that we do. Like Mr. Gatton did, we dream of a Kentucky tomorrow that is healthier, wealthier, and wiser than it is today. This gift reflects his profound belief in this institution to be a partner for progress in our capacity and commitment to advance Kentucky."
Bill Gatton, who passed away in April 2022, was an esteemed philanthropist and dedicated supporter of UK. Graduating from the university's College of Commerce in 1954, he went on to become a highly successful businessman, entrepreneur, and investor. This generous gift to the College of Agriculture, Food and Environment adds to Gatton's remarkable contributions to the university, which exceed $180 million, making him the university's largest single donor.
Nancy Cox, the UK vice president for land-grant engagement and UK CAFE dean, expressed her appreciation for the Bill Gatton Foundation's generosity. She emphasized the college's commitment to serving Kentucky and beyond through "user-inspired science" over the past 150 years, and the gift will help accelerate their land-grant mission and create new programs to benefit the community. A task force comprising faculty and staff members will be formed to determine how the funds will be utilized to support the Gatton Foundation's vision for scholarships, academic programming, infrastructure, and research.
Gatton's strong ties to agriculture can be traced back to his upbringing on a farm in Bremen, Kentucky. From an early age, he honed his work ethic by selling produce on the roadside during summers, gradually expanding his sales and clientele. Gatton's entrepreneurial skills were evident even during his time as a student when he started selling cars at a local dealership. His agricultural background, combined with his mother's banking lineage, instilled in him valuable knowledge about entrepreneurship, leadership, and the value of hard work. As a freshman at UK, Gatton served as the state president of the Kentucky Future Farmers of America, demonstrating his commitment to applying agricultural expertise practically.
The monumental gift from the Bill Gatton Foundation is a testament to Gatton's unwavering belief in the transformative power of higher education. Danny Dunn, a trustee of the foundation, highlighted Gatton's vision, stating, "Mr. Gatton believed that investing in the University of Kentucky was investing in Kentucky's future. This gift symbolizes the foundation's commitment to honoring Mr. Gatton's passion for Kentucky and his desire to support its agricultural community as an essential way to advance this state."
Mike Richey, former UK Vice President for Philanthropy and Alumni Engagement and a close friend of Gatton's, emphasized the significance of the foundation's gift, noting Gatton's long-standing desire to contribute philanthropically to agriculture in Kentucky through the College of Agriculture, Food and Environment.
The impact of the $100 million donation will extend to every aspect of the College of Agriculture, Food and Environment, bolstering the university's research capabilities and leaving a lasting legacy. UK President Capilouto praised Gatton's intellect and generosity, stating, "Mr. Gatton was one of the most extraordinary people I've ever met and had the honor to be around. He had the keenest mind, but his heart was even bigger."
Vice President Nancy Cox highlighted that the gift will enable the college to establish new scholarships, enhance programming, and conduct vital research. Additionally, it will support the creation of a companion animal program, which was a cause close to Gatton's heart.
Bill Gatton's remarkable philanthropy to UK includes several historic donations, such as $14 million in 1995 for the College of Business and Economics and $20 million in 2014 for the expansion of the Student Center. Both buildings bear his name. In 2022, Gatton made the largest single donation towards scholarships in UK's history, contributing $5 million to support scholarships for first-generation students and Kentucky students from medically underserved areas aspiring to attend medical school.
The University of Kentucky recently held a groundbreaking ceremony for the Forage Animal Production Lab, a $65.9 million agriculture research building scheduled for completion in 2026. The state-of-the-art facility will further enhance the university's agricultural research capabilities and contribute to advancing Kentucky's agricultural industry.
The extraordinary $100 million gift from the Bill Gatton Foundation not only cements Gatton's legacy as UK's most significant donor but also propels the Martin-Gatton College of Agriculture, Food and Environment toward a future of transformative research, innovation, and educational opportunities that will benefit the state of Kentucky and beyond.
---
Photo: Bill Gatton (right) shakes hands with UK President Eli Capilouto. (YouTube screenshot)
Recommended Posts
Wed, May 31, 2023