'Uzis at my side' – Latest Lawsuit against Tony's Restaurateur Describes his Unhinged Reaction to Previous Wage Theft Complaint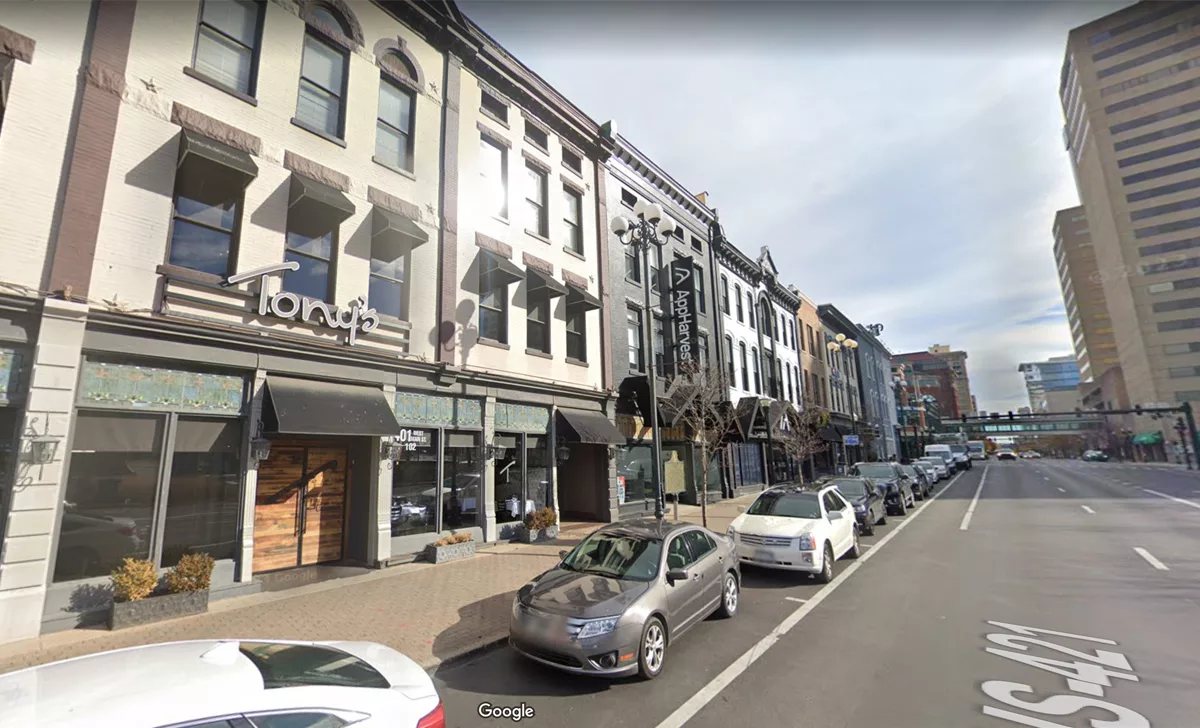 Bartenders at Tony's Steak & Seafood Now Accuse Owner of Wage Theft and Disparaging Kentucky Wage Laws
Lexington, Ky. – Tony Ricci, the owner of Tony's Steak & Seafood, a well-known downtown steak restaurant in Lexington, is facing a fresh lawsuit alleging wage theft and derogatory remarks about Kentucky wage laws. The suit, filed by bartenders of the restaurant, claims that Ricci violated the minimum wage and overtime requirements of the Kentucky Wages and Hours Act by paying employees a tipped hourly wage below the minimum wage and utilizing the "tip credit" provision to fulfill their statutory minimum wage obligations.
According to court records, Ricci expressed his disdain for the Kentucky wage laws during a meeting with employees held after he was sued for wage theft the first time. Remarkably, Ricci made references to firearms during the meeting, alluding to possessing multiple guns while discussing his attempt to identify the responsible "server" in a restaurant. The transcript suggests that Ricci sought clarification from his attorneys regarding the roles of various staff members involved in serving a table, including food runners, bartenders, and servers' assistants.
So, me being Italian okay — having uzis at my side, fucking shotguns in my trunk, and everything else, I asked a fucking question. I said, 'Who's the server?'

Tony Ricci, alleged comments to staff
The meeting, which took place at Ricci's restaurant in Indianapolis, was allegedly recorded by an employee and the transcript was submitted as evidence in the case. In the recorded conversation, Ricci referred to the Kentucky laws as "stupid" and made disparaging remarks about individuals in Western Kentucky, referring to them as "inbreds."
The lawsuit, a class-action complaint filed in Fayette Circuit Court, sheds light on the meeting where Ricci notified employees about the now settled class-action lawsuit against his business, which reportedly resulted in a settlement exceeding $1 million. In the transcript, Ricci is quoted as saying, "It's f—– up. I would not — no wonder there's a whole bunch of inbreds going on in the western side of that state," along with other critical comments.
Ricci's attorney, Vince Antaki of Reminger Law firm, declined to provide immediate comment on the matter, according to the Lexington Herald-Leader.
The recorded meeting, which took place on April 4, 2022, allegedly reveals Ricci's disregard for state law by prohibiting employers from mandating the division of employees' tips. The transcript submitted in the lawsuit portrays Ricci's disregard and disdain for the legal requirements, with Ricci allegedly stating, "If s— doesn't change, I don't know if I want to work in this state because it's f—— stupid for me — and I don't want to go there collecting, you know — I don't want you in my pocket."
Additionally, during the meeting, Ricci is accused of revealing a policy and practice of sharing bartenders' earned tips with management, including the maitre d', at all Tony's restaurants. He further announced a new policy to deduct employees' tips to cover credit card processing fees as a response to the ongoing legal disputes.
Emily Rice, the plaintiff in the lawsuit, claims that Tony's required her and other bartenders to share their tips with other employees, insisting that it was a condition of employment rather than a voluntary practice. Rice alleges that when employees raised concerns about the tip-sharing policy, Ricci actively discouraged them from challenging the practice.
This recent lawsuit follows a recently settled federal class-action lawsuit filed on behalf of Tony's servers in Kentucky, Indiana, and Ohio, in which the string of restaurants agreed to pay $1.5 million in compensation.
As the legal battle unfolds, the accusations against Tony Ricci and his alleged derogatory remarks are likely to intensify scrutiny on wage practices and workplace culture within the restaurant industry.
---
Photo: Tony's Steaks and Seafood. (Google)
Recommended Posts
Wed, September 20, 2023
Wed, September 20, 2023