The Athens Boonesboro Welcome Sign—A closer look at costs and contributions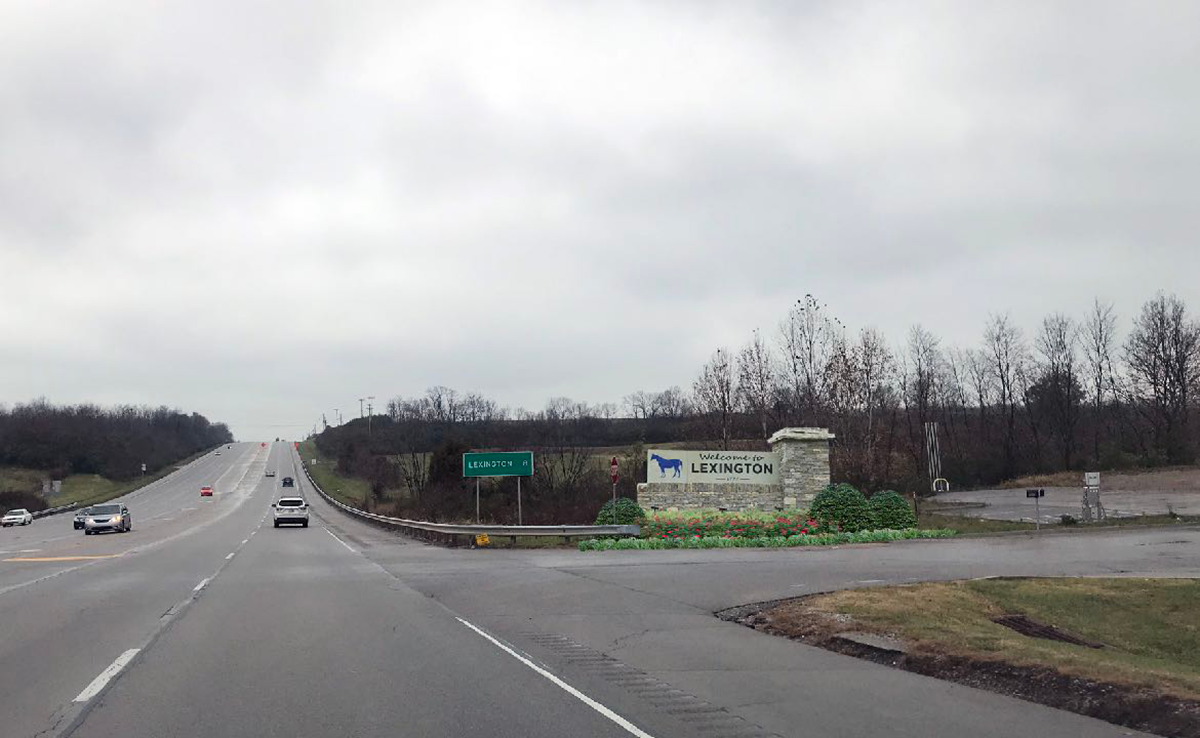 LEXINGTON, Ky. — The planned Athens Boonesboro Road welcome sign, a new addition to Lexington's tourism infrastructure, is set to be introduced at Thursday's Lexington-Fayette Urban County Council meeting. The project, which has been in the works since 2014, aims to enhance the city's aesthetic appeal, but it also raises questions about budget allocations and public-private partnerships.
Lexington has a history of erecting welcome signs, with similar structures already gracing Versailles Road and Newtown Pike. These projects were overseen by the Corridors Commission, an entity that has been enhancing the aesthetics of Lexington's main corridors since 2015. The Athens Boonesboro project continues this tradition but comes with its own set of challenges and opportunities.
According to a presentation given to the Corridors Commission in December 2022, the Athens Boonesboro site was chosen for its visibility—it's the first exit for I-75 Northbound traffic within Fayette County. However, the site also presents challenges, including high fit-up costs and potential utility conflicts. The presentation estimated the potential budget for this site to be around $120,000.
A resolution accepting the bid of Tekton Construction LLC for the Athens Boonesboro Welcome Sign outlines a total cost of $211,588.03. This includes various elements such as mobilization, the sign itself, and other construction aspects. Notably, the budget allocated for the project from the Division of Environmental Quality stands at $271,700. This resolution is set to receive its first reading this Thursday and could be finalized as early as September 14.
Vulcan Materials, a company with a history of supporting such community projects, has offered a donation of locally quarried limestone for the construction of the sign. This contribution will significantly lower the overall construction costs and is slated for final approval by the council at Thursday's meeting.
Council Member James Brown, Chair of the Corridors Commission, has previously expressed comfort in moving forward with the Athens Boonesboro location. The commission also plans to submit an encroachment agreement with the state to avoid any future complications related to the site.
While the limestone donation from Vulcan Materials is a boon, reducing the overall cost, the discrepancy between the initial estimated budget of $120,000 and the final $211,000 bid from Tekton Construction raises questions. The role of public-private partnerships, as exemplified by Vulcan's donation, certainly helps but doesn't entirely mitigate concerns about budget allocations and potential overruns.
As the resolution allocating funds for the Athens Boonesboro Welcome Sign heads for its first reading, questions remain. The project, while aesthetically promising, brings to the fore issues related to budgeting, site challenges, and the role of private contributions. With a final vote possible as early as September 14, these are questions that the council and the community will need to address sooner rather than later.
---
Photo: Rendering of the proposed welcome sign on Athens Boonesboro. (LFUCG Corridors Commission)
Recommended Posts
Wed, September 20, 2023
Wed, September 20, 2023