Lexington's Opioid Abatement Commission will soon begin its work. Meet the members.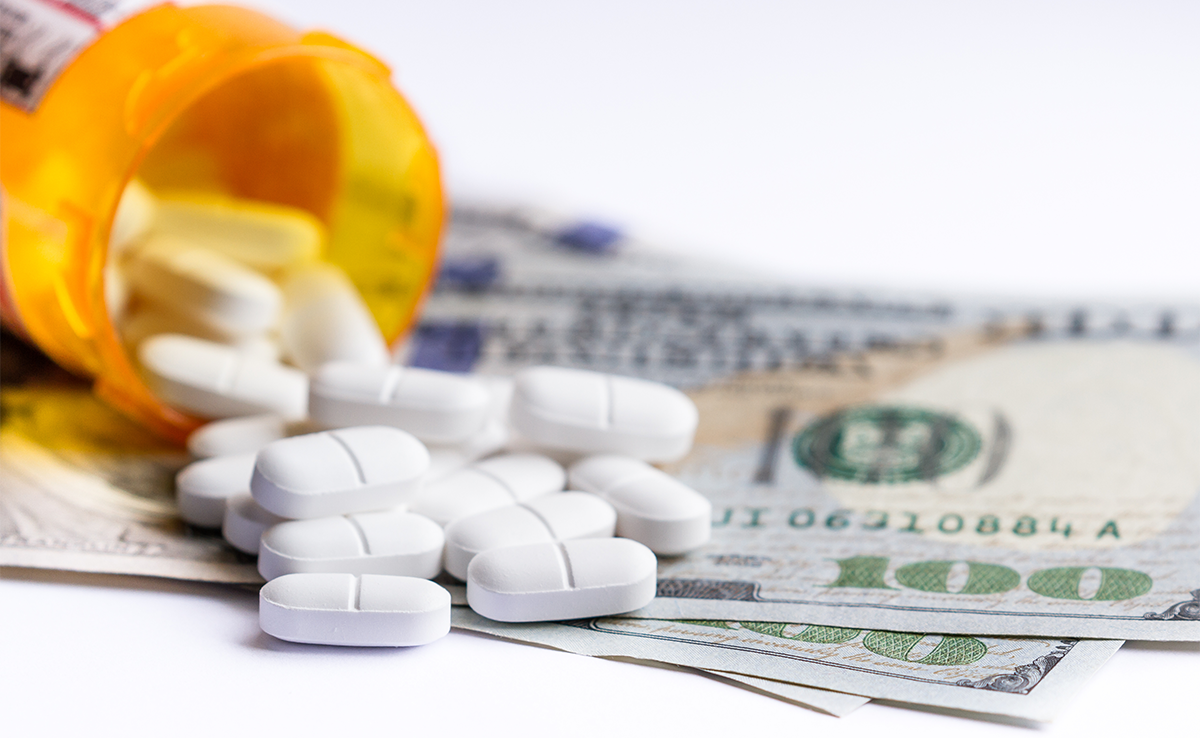 by Paul Oliva
LEXINGTON, Ky. — In response to a question last week about the takedown of a major poly-drug trafficking organization in Lexington, Kevin McWilliams, Public Information Officer for the DEA's Louisville Field Division, offered a sobering perspective:
"Last year, more than 109,000 Americans died from drug poisoning and overdose. Nearly 70 percent of those deaths involved fentanyl."
In 2022, the Kentucky legislature enacted a law outlining the allocation of an expected $842 million from opioid lawsuit settlements. These lawsuits were initiated by then-Attorney General Andy Beshear against pharmaceutical and pharmacy companies that profited from the sale of oxycodone and other opioids, and were eventually settled by his successor, Daniel Cameron.
The use of opioid lawsuit settlement money for law enforcement has sparked debates in other states. A recent New York Times article discusses how the first wave of awards from opioid settlements is setting off controversies over the best use of the money, including the role that law enforcement should play. Law enforcement departments are receiving opioid settlement money for resources like new cruisers, overtime pay for narcotics investigators, and other equipment. While directives state only "law enforcement expenditures related to the opioid epidemic," can be funded with the funds, one state official described interpretations that were "wide open as to what that exactly means." 
A coalition of 133 addiction medicine specialists, legal aid groups, and other organizations released a list of suggested priorities for the funds, expressly stating that no funds "should be spent on law enforcement personnel, overtime or equipment"
The funds are designated to address substance-use disorders, overdoses, and related mental health issues. The money is divided between the Kentucky Opioid Abatement Advisory Commission and local governments. 
Lexington's Opioid Abatement Commission
Against this backdrop, Lexington has formed the Opioid Abatement Commission. Its purpose is to make recommendations to the administration and Urban County Council on how to best use funds received from the National Opioid Litigation settlement.
Comprising a diverse cadre of professionals from law enforcement, healthcare, academia, and public policy, the commission represents Lexington's multifaceted approach to a crisis that defies simple solutions. As the members prepare for their inaugural meeting on September 15, the atmosphere is tinged with both hope and skepticism.
Can this eclectic group make a meaningful impact on a crisis that has been so stubbornly resistant to various interventions? How will they maintain transparency and accountability in their actions? And as they chart their course, will Lexington's approach serve as a blueprint for other communities, or will it join the annals of well-intentioned but ultimately ineffective strategies?
The Commission Members
Dr. Stephanie M. Raglin (Chair)
Dr. Stephanie M. Raglin is a licensed clinical alcohol and drug counselor and a certified clinical supervisor. She recently earned her doctorate in ministry from Asbury Theological Seminary. Named as the chair of the Opioid Abatement Commission by Mayor Linda Gorton, Dr. Raglin brings a wealth of knowledge and experience in addiction counseling to the commission (City of Lexington).
Margaret Pisacano
Margaret Pisacano serves as the Director of Risk Management at the University of Kentucky College of Medicine. Her expertise in healthcare law will provide valuable insights into the legal aspects of opioid abatement (University of Kentucky).
Dr. J. Matthew Webster
Dr. J. Matthew Webster is a Professor in the Department of Behavioral Science at the University of Kentucky and a faculty member in the Center on Drug and Alcohol Research. He holds a Ph.D. and M.A. from the University of Kentucky and a B.A. from Northwestern University. His research primarily focuses on the health and risk behaviors of individuals who use substances, particularly those involved in the justice system like impaired drivers. Since 2016, he has served as the Principal Investigator or Co-Investigator on approximately 20 funded studies. His service activities extend beyond the university, including roles on the Kentucky Governor's Impaired Driving Task Force and the Mayor's Substance Use Disorder Advisory Council. He has also served on federal grant review panels and as an ad hoc reviewer for multiple substance use research journals. (University of Kentucky).
Connie Neal
Connie Neal serves as the Assistant Director at Chrysalis House, Inc. and has been instrumental in setting up drug courts in Kentucky. She worked as the General Manager for the Division of Drug Courts at the Kentucky Administrative Office of the Courts for 19 years. Neal played a key role in implementing drug court programs first in Fayette County and then in other parts of the state (Louie B. Nunn Center for Oral History, University of Kentucky Libraries).
Laurie Brock
Rev. Laurie Brock serves as the Rector at St. Michael's Episcopal Church in Lexington. She is also an author and a blogger, focusing on religious and spiritual matters. Her perspective will bring a faith-based approach to the commission's work (St. Michael's Episcopal Church).
Ciera Bowman
Ciera Bowman is the Family Resource Youth Services Center coordinator at Henry Clay High School. She has been actively involved in addressing issues that affect student learning and well-being, including mental health and addiction. Bowman plans to use grants to hold youth summits aimed at empowering students and giving them strategies to deal with conflicts (Herald-Leader).
Dr. Marc Woods
Dr. Marc Woods is a 2022 graduate of the University of Kentucky's Doctor of Nursing Practice program. He serves as a chief nursing officer for UK HealthCare and has nearly three decades of progressive experience in healthcare. His career includes key leadership positions not only within UK HealthCare but also at Eastern State Hospital. Woods has been particularly influenced by his mother's active advocacy in palliative care, which motivated him to work with marginalized populations. He remains driven in his career by the opportunities to improve the system of care for behavioral health. One of his most cherished memories at UK HealthCare is when Eastern State Hospital received Magnet designation, a significant institutional honor for nursing excellence (UK HealthCare).
John Q. Moses III
John Q. Moses III serves as the Team Leader for Harm Reduction Services at the Lexington-Fayette County Health Department. He has extensive experience in harm reduction services, including needle exchange programs and Narcan training. His work focuses on overdose prevention, HIV and Hep C testing, and referrals for substance use treatment (LinkedIn).
Tara Stanfield
Tara C. Stanfield is the Director of Integrated Care at HealthFirst Bluegrass, Inc. She holds multiple degrees, including a Master of Public Administration (MPA) and a Master of Social Work (MSW), and is a Licensed Clinical Social Worker (LCSW). Stanfield has extensive experience in providing direct clinical service to health-fragile populations and is an expert in motivational interviewing (University of Kentucky's CE Central).
Dale Sanders
Dale Sanders is involved in a Lexington area support group that focuses on helping families who have lost loved ones to drug overdoses. He lost his own son to a heroin overdose and has since been actively involved in community efforts to combat addiction. Sanders also serves as a KIN VIP Support Group Facilitator, focusing on kinship care (WEKU, University of Kentucky College of Social Work).
Police Chief Lawrence Weathers
Lawrence Weathers was sworn in as the Chief of Police for Lexington, Kentucky, on March 4, 2018. Born and raised in Lexington's Bluegrass Aspendale and Hollow Creek neighborhoods, Weathers holds a Bachelor's degree from the University of Kentucky and a Master's in Criminal Justice from Eastern Kentucky University.
His career with the Lexington Police Department began in 1989, and he has held various roles, including narcotics detective and commanding supervisor of the Internal Affairs Section. He also served as the Director of Law Enforcement for Fayette County Public Schools before returning to the police department.
His tenure as Chief has been marked by significant events, including the racial justice protests of 2020. Weathers has also overseen the implementation of new technology within the police force, which has sparked controversy over citizen privacy concerns.
He is a member of several law enforcement organizations, including the National Organization of Black Law Enforcement Executives (NOBLE) and the International Association of Chiefs of Police (IACP), and is an active community volunteer. (City of Lexington, WTVQ, GovTech).
County Attorney Angela Evans
Angela Evans serves as the County Attorney for Lexington and is the first Black county attorney elected in the city. She has experience as an Assistant Attorney General and as a public defender. Evans is committed to being smart on crime and promoting equity and transparency within the County Attorney's Office (WKYT, Elect Angela Evans).
Commonwealth's Attorney Kimberly Baird
Kimberly Baird is the Commonwealth's Attorney for Lexington and the first Black woman to serve in this role in Kentucky. She has worked in the Commonwealth's Attorney's office for 26 years and aims to start younger with individuals to divert them before they enter the criminal justice system. Baird was appointed by Governor Andy Beshear and has served in her current role since September 2022. (WKYT, LEX 18).
---
Top photo: Adobe Stock
Recommended Posts
Fri, September 29, 2023
Fri, September 29, 2023
Thu, September 28, 2023