Lexington's Opioid Abatement Commission has a choice between harm reduction and systems of harm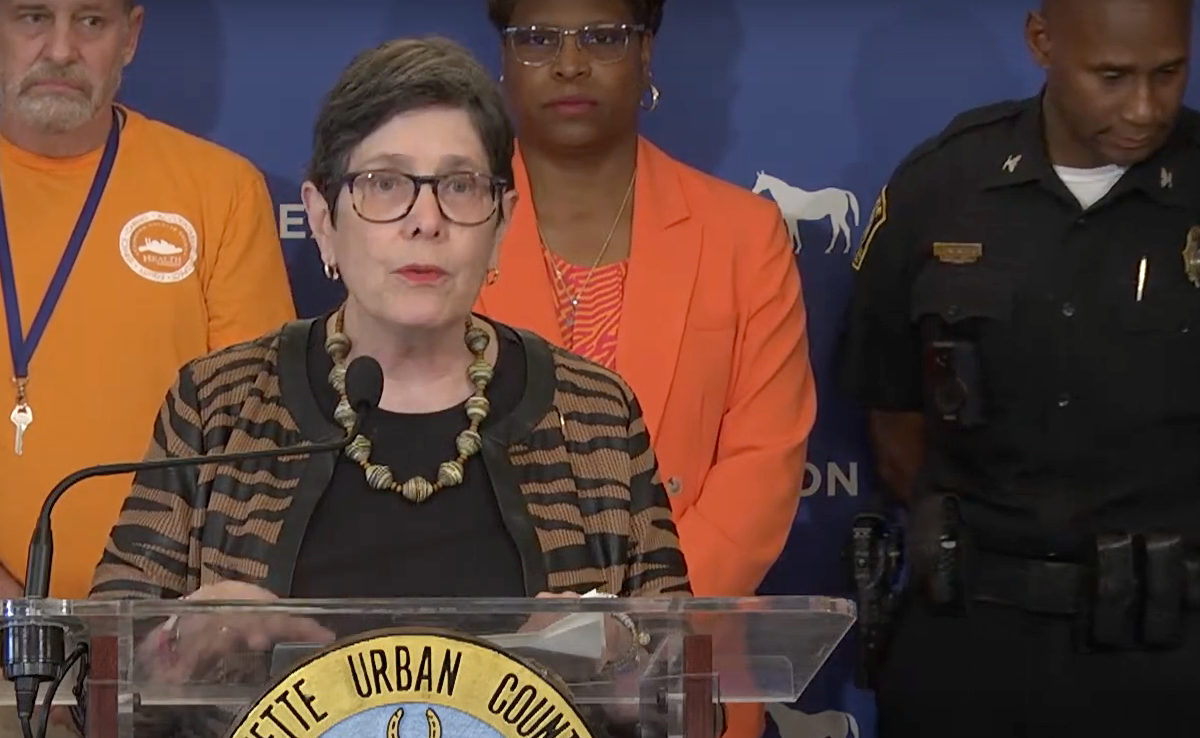 By Paul Oliva, The Lexington Times
LEXINGTON, Ky. — As the opioid crisis continues to ravage communities across the United States, the allocation of settlement funds has become a contentious issue. Lexington's newly formed Opioid Abatement Commission is at a critical juncture, facing the monumental task of deciding how to best use these funds. The question looming large is whether the commission will invest in harm reduction or potentially perpetuate systems of harm.
According to a report by CivicLex's Jillian Riseman, the Urban County Council voted to accept Lexington's first annual installment of $2.8 million from the National Opioid Settlement on January 31st.
"This money is being granted as part of the National Opioid Settlement," Riseman writes, "between several US states and pharmaceutical drug manufacturers, including Johnson & Johnson, Cardinal Health, McKesson, and AmerisourceBergen." The funds are the first in a series of yearly installments that Fayette County will receive, which will total $14,332,969.
The Commission's Mandate
On June 14, Mayor Linda Gorton announced the creation of the Opioid Abatement Commission, appointing Dr. Stephanie M. Raglin as its chair. The commission is tasked with making recommendations on the utilization of funds received from the National Opioid Litigation settlement. According to the official announcement, the commission aims to allocate funds to combat the opioid epidemic that has significantly impacted Lexington and surrounding areas.
The Controversy Over Fund Allocation
The allocation of opioid settlement funds has been a subject of debate both locally and nationally. A New York Times article highlighted that some states and local governments are using the money for law enforcement purposes, such as new police cruisers and overtime pay for narcotics investigators. This has sparked controversy and calls for more transparent and targeted use of the funds for public health interventions.
VOCAL-KY's Stance
VOCAL-KY, a local advocacy group, has been vocal in its support for using the funds for harm reduction measures. In a recent press release, the group applauded Louisville's decision to allocate $57 million in opioid settlement funds for harm reduction organizations. VOCAL-KY's Executive Director, Shameka Parrish-Wright, emphasized the need for an equitable public application process focused on housing, mobile services, emergency shelter, and harm reduction supplies.
Legal Framework
According to the Kentucky Revised Statute, the law does allow for allocation to law enforcement agencies for reimbursement for "emergency response services provided by law enforcement." However, the statute is somewhat ambiguous, stating only that funds should be used for expenses related to the opioid epidemic, leaving room for interpretation.
A Roadmap for Lexington?
VOCAL-KY has also released a roadmap advocating for the $50 billion in National Opioid Settlement funds to be invested in evidence-based solutions. These solutions aim to reduce overdoses, save lives, and offer effective treatment options other than incarceration.
The Path Forward
As Lexington's Opioid Abatement Commission prepares to make its recommendations, the stakes are high and the commission members face tough decisions. The commission has the opportunity to set a precedent for how opioid settlement funds can be used to genuinely aid communities in crisis. With VOCAL-KY and other advocacy groups watching closely, the commission's decisions could serve as a model for other cities grappling with similar challenges.
The Lexington-Fayette Opioid Abatement Commission's first meeting is scheduled for Friday, September 15 from 12 p.m. – 2 p.m. at Carver School, 522 Patterson Street.
---
Top photo: Lexington Mayor Linda Gorton introduces the members of the Fayette County's Opioid Abatement Commission, which will make recommendations for the use of funds from the National Opioid Settlement. (LexTV)
Recommended Posts
Wed, September 20, 2023
Wed, September 20, 2023