Lexington-Fayette Council Expands Urban Service Boundary to Include Georgetown. Dozens of Soccer Fans Thrilled [SATIRE]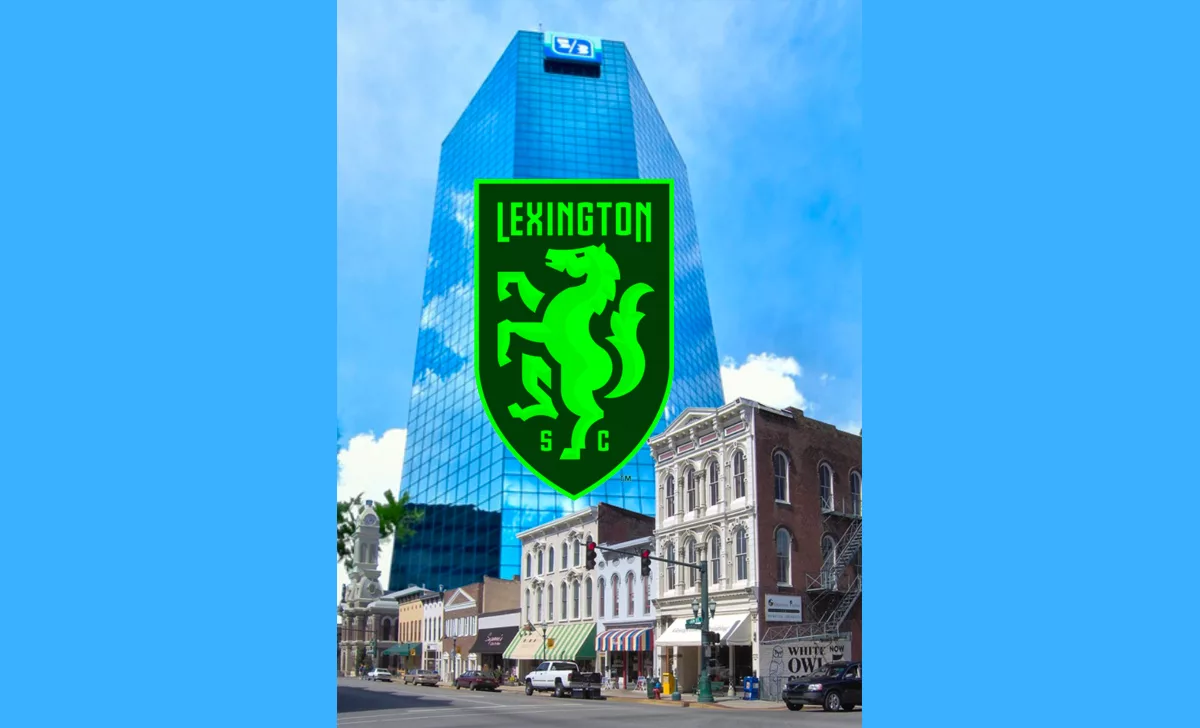 Editor's note: This article is satire. Only a fool would believe any of the claims made herein.
Lexington-Fayette-Georgetown-Scott County, Ky – In a jaw-dropping twist of events, the Lexington-Fayette Urban County Council has made a historic decision that will surely leave residents scratching their heads and dozens of soccer fans squealing with delight. Brace yourselves, dear citizens, as Georgetown is set to become the latest addition to the Urban Service Boundary (USB), forever changing the landscape and priorities of the Bluegrass region.
In a move that can only be described as avant-garde urban planning, the councilors have decided to embrace the Lexington Sporting Club's wanderer spirit and expand their reach beyond the borders of Lexington. This audacious endeavor aims to create a harmonious blend of cityscape and countryside, where skyscrapers and stables will dance together like never before.
The decision has been met with a mix of applause and perplexity. Commerce Lex, the prominent business organization, hailed the move as a stroke of genius that will catapult Lexington's growth into uncharted territories. "Georgetown holds immense potential for economic expansion, and this bold decision will undoubtedly bring prosperity to our region," declared an exuberant representative.
However, not everyone is galloping towards this idea with the same enthusiasm. The Fayette Alliance, a horse industry lobbying group, has raised concerns about the encroachment of Lexington sprawl on the cherished equine estates of Scott County, invoking visions of high-rises and office complexes infringing upon the idyllic pastures.
Meanwhile, Lexington Sporting Club, the "local" sports sensation, finds itself in a state of perpetual confusion. After a whirlwind of speculation and indecisiveness regarding potential sites within Fayette County, they have now found solace in the embrace of Georgetown College. In an ironic twist, the council's decision to expand the USB has inadvertently solved the club's conundrum, offering them a new home within Lexington's borders.
As the bulldozers start to roll and the boundary expands, Georgetown prepares for its grand metamorphosis. The once peaceful town will undergo an extraordinary transformation, as city planners set their sights on redefining the concept of urban living. Sidewalks will intertwine with bridle paths, coffee shops will coexist with hay bale vendors, and bustling city life will blend harmoniously with the gentle clip-clop of hooves and soccer cleats alike.
While critics question the logic behind this audacious endeavor and footy fans ponder the existential implications, the Lexington-Fayette Urban County Council remains steadfast in their vision. They believe that by expanding the Urban Service Boundary to include Georgetown, they will not only alleviate the housing affordability crisis but also pave the way for a vibrant, eclectic, and uniquely equine future.
Council Member James Brown, who staunchly supported the boundary expansion, exclaimed, "Who needs a team to play in their own city when you can have the thrill of driving to another county for home games? It's like a mini road trip every matchday! We're redefining the meaning of 'home advantage' here!"
Steve Kent, a zealous Lexington Sporting Club fan, decked out in team colors and a bewildered expression, shared their thoughts, saying, "I never thought I'd see the day when supporting my beloved team would involve Google Maps and a tank full of gas. But hey, who needs convenience? It's a true testament to the club's commitment to keeping us fans on our toes!"
So, dear citizens, brace yourselves for the era of Lexington-G'town, a whimsical land where the galloping hooves mingle with the sounds of city life. The new frontier of urban expansion beckons, promising a world where the neighs of progress harmonize with the clatter of skyscrapers. Whether this bold experiment leads to triumph or tragedy, one thing is certain: Georgetown will never be the same again.