Lexington state senator Amanda Mays Bledsoe acknowledged by Kentucky League of Cities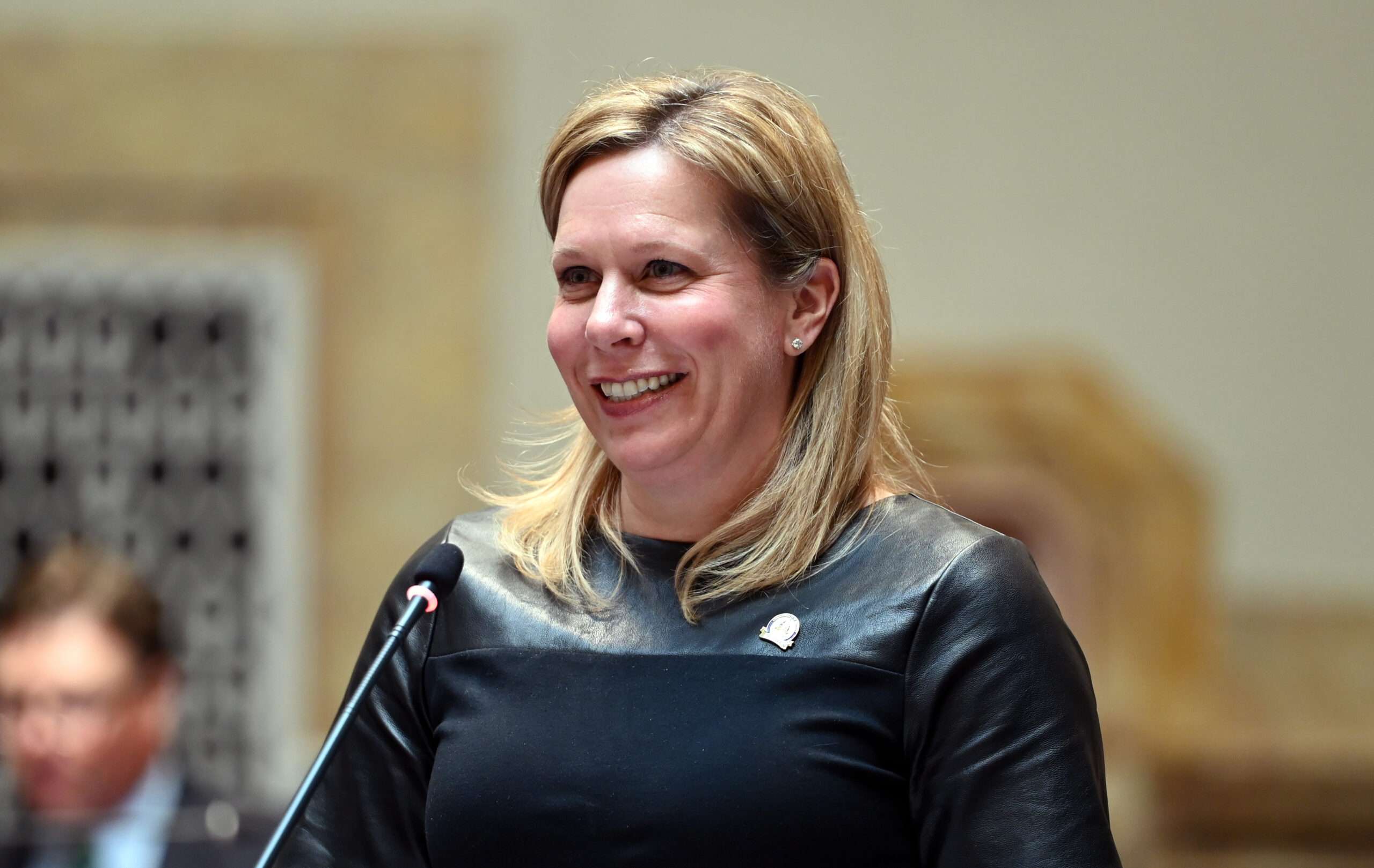 LEXINGTON, Ky. — State Senator Amanda Mays Bledsoe, a Republican representing Lexington, has been conferred the Friend of Kentucky Cities award by the Kentucky League of Cities (KLC). The award is part of an annual tradition in which KLC honors legislators who actively advocate for city-centric issues and successfully pass legislation beneficial to city governments.
Sen. Bledsoe, who represents the 12th Senate District, including Boyle, Mercer, Woodford Counties, and part of Fayette County, has been instrumental in passing several bills through her service in various committees. Senate Bill 141, which allows cities to include unpaid code enforcement liens on property tax bills, and Senate Bill 206, which raises the minimum monthly annuity for retired police and firefighters in urban-county governments, are among the initiatives she sponsored.
While Sen. Bledsoe has been lauded for her work on local governance issues, her legislative record reflects alignment with the GOP supermajority's agenda, which has been a point of contention. Notably, she voted in favor of SB 150, a bill that has received significant scrutiny for its restrictive measures regarding healthcare for transgender individuals. A federal judge recently put portions of this bill on hold, citing concerns over constitutional rights.
While expressing gratitude for the KLC award, Sen. Bledsoe said, "Receiving the Friend of Cities award is a great honor, and I am grateful for KLC's support of some quality legislation during the 2023 Legislative Session." She expressed enthusiasm for continuing partnership with KLC in seeking ways to better Kentucky residents' lives.
However, critics argue that her vote in favor of SB 150 reflects a lack of consideration for the rights and well-being of all Kentucky residents. The bill, seen by some as an example of the controversial legislation advanced by the GOP supermajority, has sparked protests and legal challenges.
Apart from her recent accolade and the controversy surrounding SB 150, Sen. Bledsoe's tenure is characterized by active engagement in multiple committees. She is part of the Appropriations and Revenue Interim Joint Committee, Families and Children Interim Joint Committee, Local Government Interim Joint Committee, among others, and holds ex-officio membership in Budget Review Sub-committees covering sectors such as Economic Development, Education, and Health and Family Services.
While Sen. Amanda Mays Bledsoe's recognition by the KLC highlights her contributions to local governance, her legislative record also includes alignment with a wider, and at times controversial, GOP agenda. This duality underscores the complexities of legislative service in a polarized political environment.
---
Photo: Amanda Mays Bledsoe, R-Lexington, smiles on the Senate floor. (LRC PIO)
Recommended Posts
Fri, September 29, 2023
Fri, September 29, 2023
Thu, September 28, 2023